"The anti-trust landscape is vast and constantly changing." -- Analyst Amit Daryanani
From a note to clients that landed on my desktop Sunday:
ALL YOU NEED TO KNOW: Risk from potential anti-trust action by both the US and EU remains top of mind for investors. We currently see risk from four different areas:
The EU Digital Markets Act which will likely be passed this year and could go into effect in 2023. The bill will target side loading and third party payments and could have an ~9% EPS impact if it forces Apple to lower its App Store fee.
Apple v Epic is currently in the appeals process and it will likely be multiple years before the case is resolved and could potentially end up in the Supreme Court.
US Senate anti-trust committee has advanced two bills, both of which are risks, but we see greater risk from the Open App Markets Act which would force Apple/Google to allow third party payments in their App Store.
The risk of an anti-trust case being filed by the DOJ will continue to linger, although they appear to be concentrated more on preventing big tech M&A vs anything specific to Apple.
That said, the payment Apple receives from Google each year was highlighted in last year's DOJ anti-trust report. We estimate this payment is around $10B annually.
Net/net: The anti-trust landscape is vast and constantly changing, which is why getting an expert perspective can be valuable. Our panel will include experts who work on both the policy and legal sides in both the EU and US. Fundamentally, we think AAPL remains a core name to own.
Maintains Outperform rating and market-high $210 target.
Below: Two cool charts...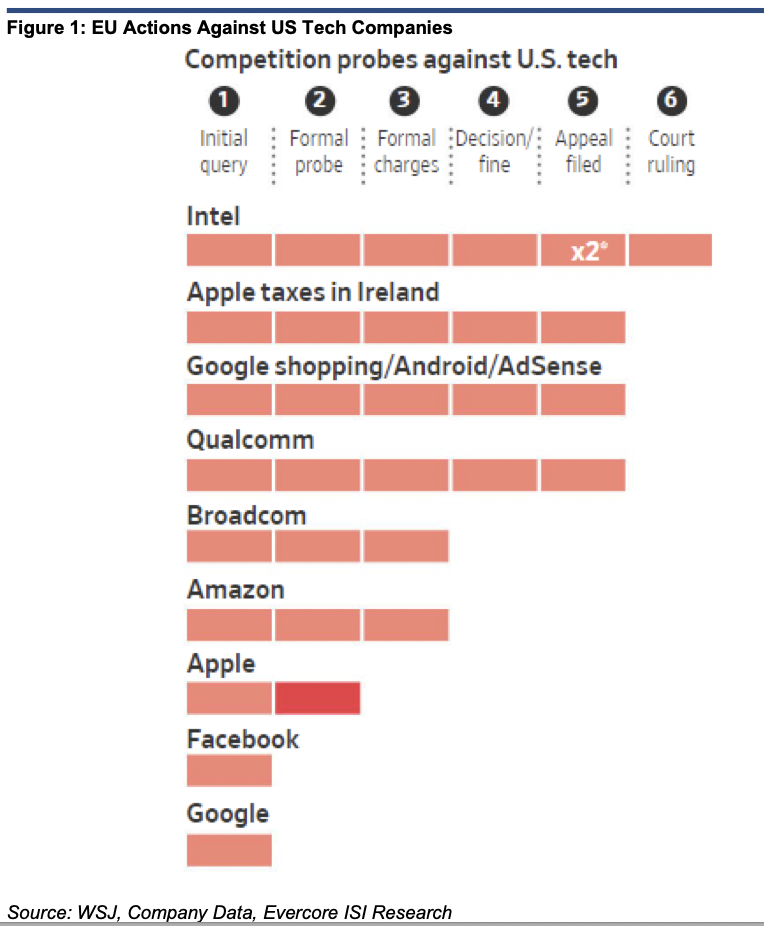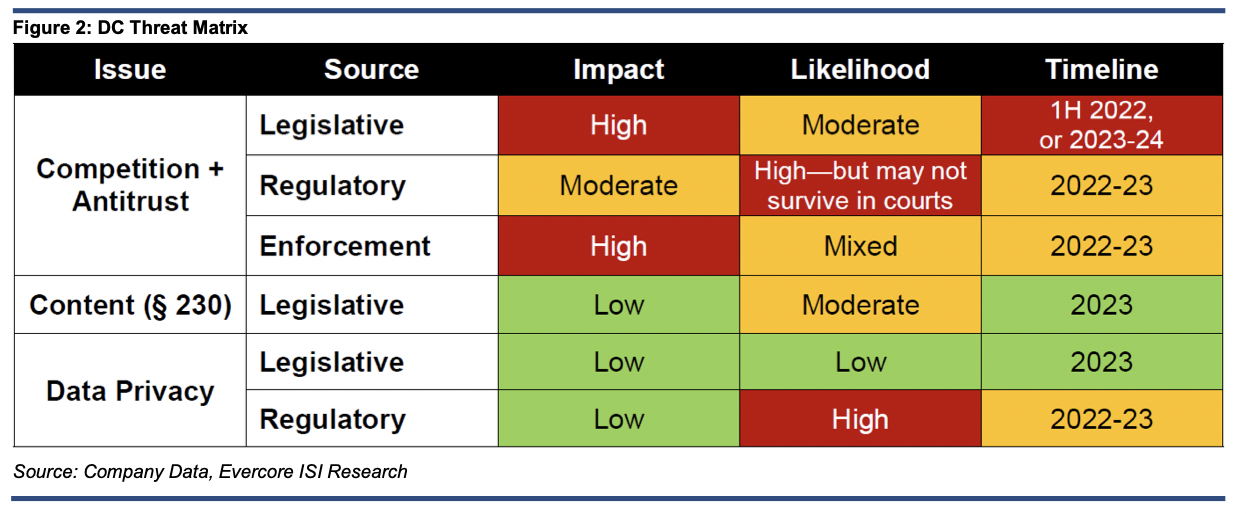 My take: Evercore's first three deep dives (AAPL Pay, AR/VR, advertising) explored growth opportunities. This one explores one of the ways Apple could contract.