About Philip Elmer-DeWitt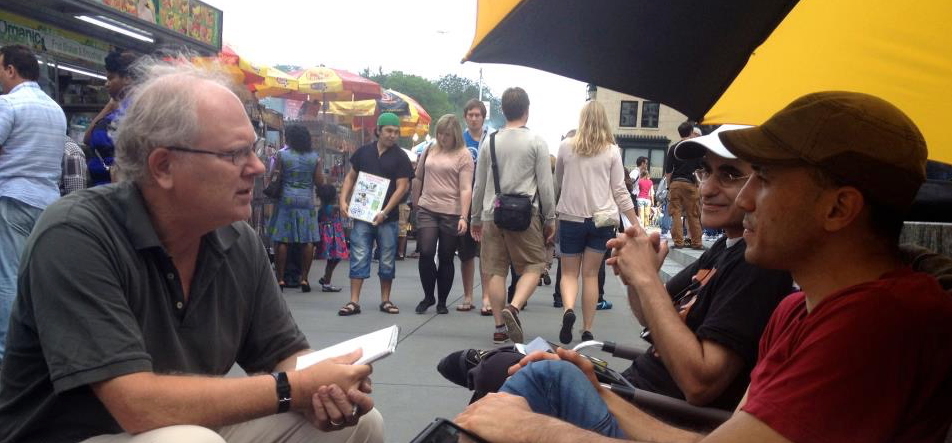 That's me with the notepad and the flyaway hairline interviewing iPhone line-sitters, back when that was a thing. I'm not the youngest reporter on the Apple beat; I spent nearly three decades as a writer and editor at the old Time Magazine and another nine years writing a daily blog called Apple 2.0 for Business 2.0, CNNMoney and Fortune.com. A few links…
—Philip Elmer-DeWitt on Wikipedia
—Interview with Horace Dediu on The Critical Path
—Time cover story: Welcome to Cyberspace
—Searching for Marty Rimm
—ReCode's Peter Kafka: Goodbye Apple 2.0, Hello Apple 3.0
—The Charlie Rose Show: Rio Earth Summit
About Apple 3.0
This is an experiment in independent business journalism on the internet -- ad-free and 100% user supported. Each day I post a mix of items of interest to Apple investors and provide a clean, well-monitored space for them to talk among themselves -- to share ideas, opinions, investment strategies.
If you like what I'm doing, you can support me by becoming a subscriber. For $20/month or $200/year you'll get my daily posts in your inbox, full access to the archives and a seat at the table at one of the most civilized Apple discussion boards on the internet. (Real names only.) 
You can e-mail me at ped@ped30.com. I'm @philiped on Twitter and Apple 3.0 on Facebook.