About Philip Elmer-DeWitt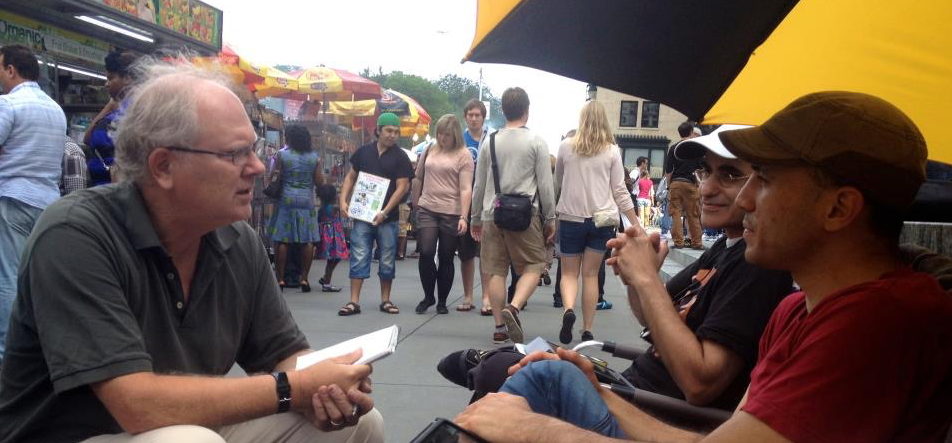 That's me with the notepad and the flyaway hairline interviewing iPhone line-sitters, back when that was a thing. I'm not the youngest reporter on the Apple beat; I spent nearly three decades as a writer and editor at the old Time Magazine and another nine years writing a daily blog called Apple 2.0 for Business 2.0, CNNMoney and Fortune.com. A few links…
—Philip Elmer-DeWitt on Wikipedia
—Interview with Horace Dediu on The Critical Path
—Time cover story: Welcome to Cyberspace
—Searching for Marty Rimm
—ReCode's Peter Kafka: Goodbye Apple 2.0, Hello Apple 3.0
—The Charlie Rose Show: Rio Earth Summit
About Apple 3.0
This is an experiment in independent business journalism on the internet. Every day I post a mix of stories, most free, some (with original or exclusive content) behind a paywall. After a period of time—usually a few hours—the paywall lifts.
Information wants to be free, but to get it while it's fresh you have to pay, one way or another.
If you like what I'm doing, you can support me by becoming a subscriber. For $20/month or $200/year you'll get my daily posts in your inbox, full access to the archives and a seat at the table at one of the most civilized Apple discussion boards on the internet. (Real names only.) 
You can e-mail me at ped@ped30.com. I'm @philiped on Twitter and Apple 3.0 on Facebook.