"While WWDC hasn't historically been a major stock catalyst, it's become a more significant catalyst in recent years."
From a note to Morgan Stanley clients that landed on my desktop Friday:
Over the last 10 years, Apple has underperformed the S&P 500 by a median of 120bps and 110bps in the 1 and 2 weeks following the event, and outperformed the S&P 500 by 70bps in the 1 month following WWDC (Exhibit 1).
However, in the last 2 years, Apple's stock performance following WWDC has been more pronounced, outperforming the S&P 500 by 440bps in the 1 week following, 600bps in the month following, and 13 points in the 3 months following WWDC, indicating that Apple's summer developer conference has become a more important stock catalyst than in prior years (Exhibit 2).
While we expect the majority of software/operating system upgrades to be more evolutionary than last year, we do believe Apple will highlight efforts to broaden the use of in-house designed silicon, and potentially launch a new MacBook with the Apple silicon, making this year's WWDC a potentially more significant catalyst than years past.
Maintains Overweight rating and $161 price target. 
Cue Exhibits 1 and 2: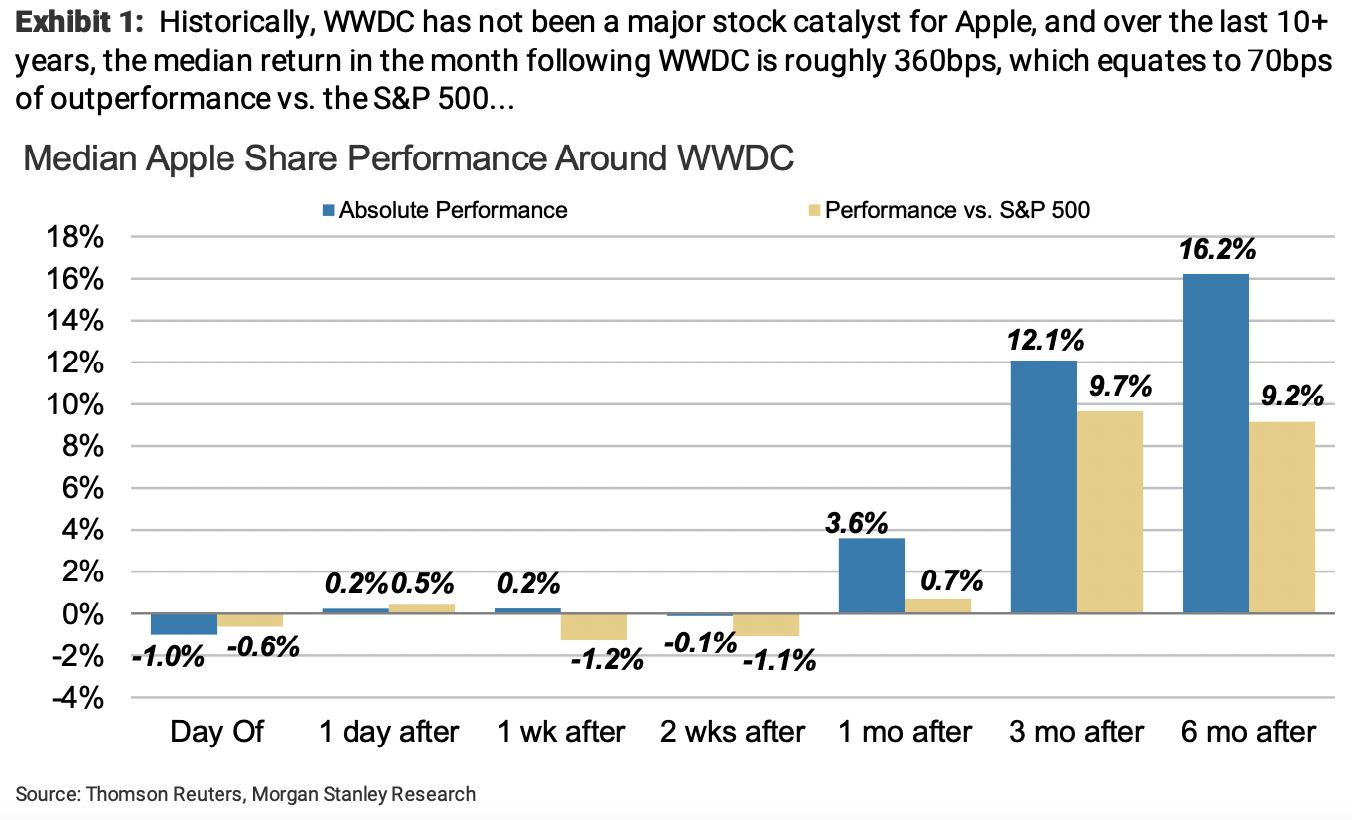 My take: I'm saving Exhibit 3 for future reference...
Click to enlarge.