Apple begins trading on a split-adjust basis Monday. Morgan Stanley's charts illustrate what happened before and after Apple's four previous splits.
From a note to clients that landed on my desktop Friday morning:
Historically, Apple shares have outperformed the S&P 500 by over 2100bps in the 3 month lead-up to the split date, with outperformance this year reaching a record of 4390bps. In the 3 and 6 months following past stock split, Apple shares have also outperformed the S&P 500, albeit by a lesser degree - by a median of 700bps and 610bps, respectively (1). The most significant post-split outperformance came in C2H14 after the 7-for-1 stock split (2), although this period also coincided with strong outperformance of the iPhone 6.
Following Apple's 4-for-1 stock split, we'd expect near-term retail demand for Apple shares to increase, especially given the current market environment (retail traders have accounted for up to 25% of stock market activity during the pandemic vs. 10% in 2019, although we'd note that retail investors have already been able to buy fractional shares, so the overall retail impact may not be as overwhelming as some perceive.
Nevertheless, we don't believe the stock-split will be a "sell the news" type of event among institutional investors given the increasing expectations for the fall iPhone launch, and therefore the increase in retail demand following Monday's stock split is more likely to be a positive catalyst for Apple shares, in our view.
As it relates to index or flow related implications, we don't believe there will be a significant impact since most market benchmarks are market cap-weighted, and therefore are unaffected by the stock split. However, there is the potential for minor flow adjustments to index funds tracking the Dow Jones Industrial Average given the DJIA is one of the only price-weighted indices.
Maintains Overweight rating and $520 price target. 
Cue the charts: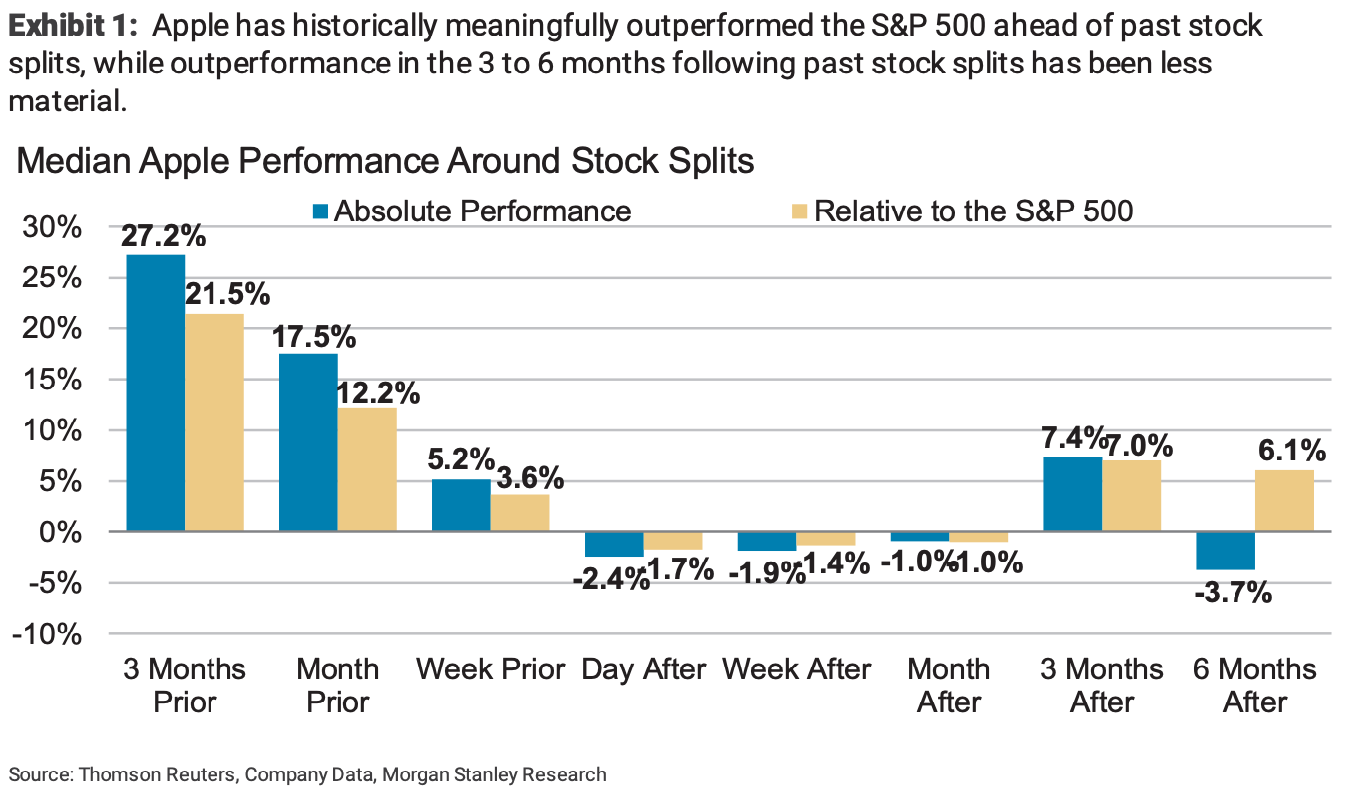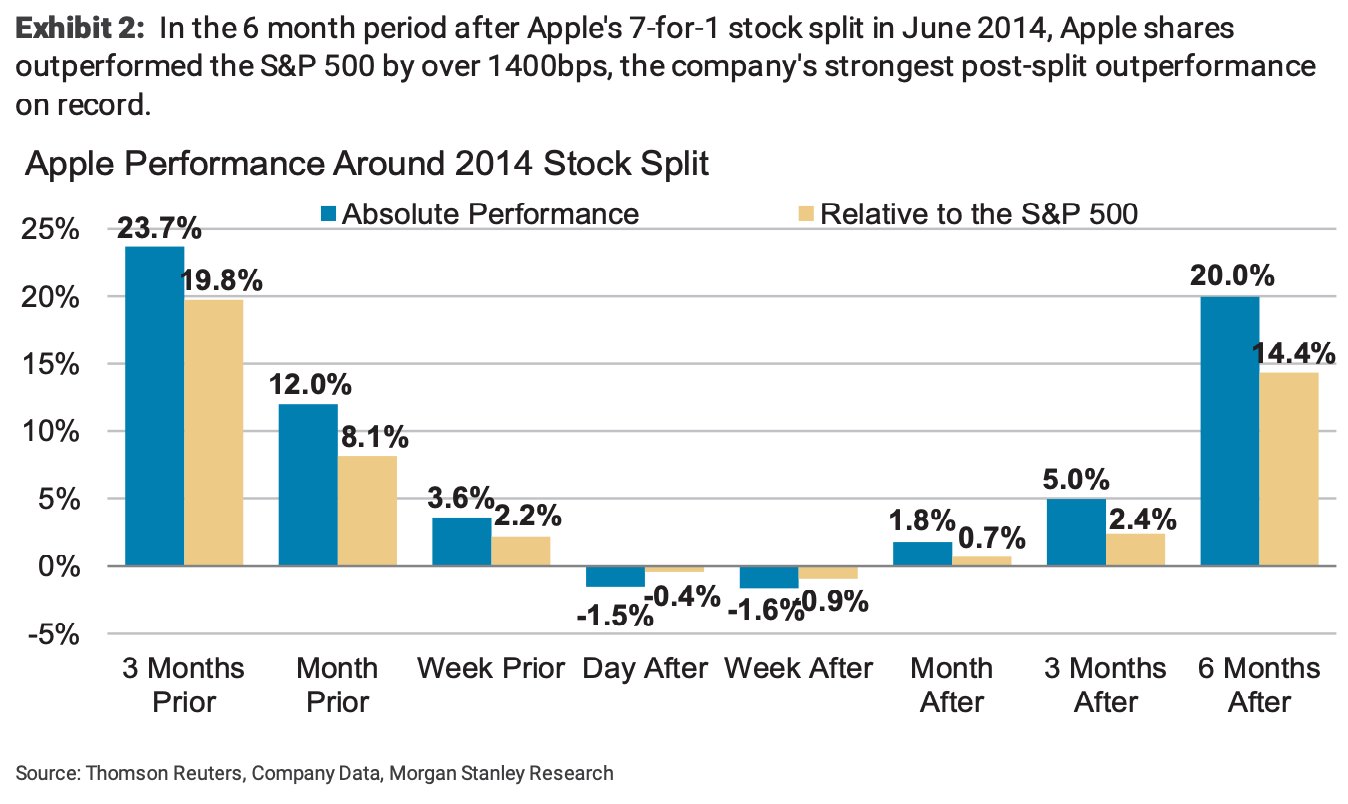 My take: Morgan Stanley does its research.