This is not their first clown show.
From IDC: "The Personal Computing Device Market Rides Several Trends to Produce Solid Results in Q2 2019"
Apple rounded out the top 5, shipping nearly 4.1 million units. Like other companies, Apple managed to move additional units into the channels to fend off potential tariffs. Additionally, the recent launch of new notebooks leaves the company in a position with plenty of inventory on-hand.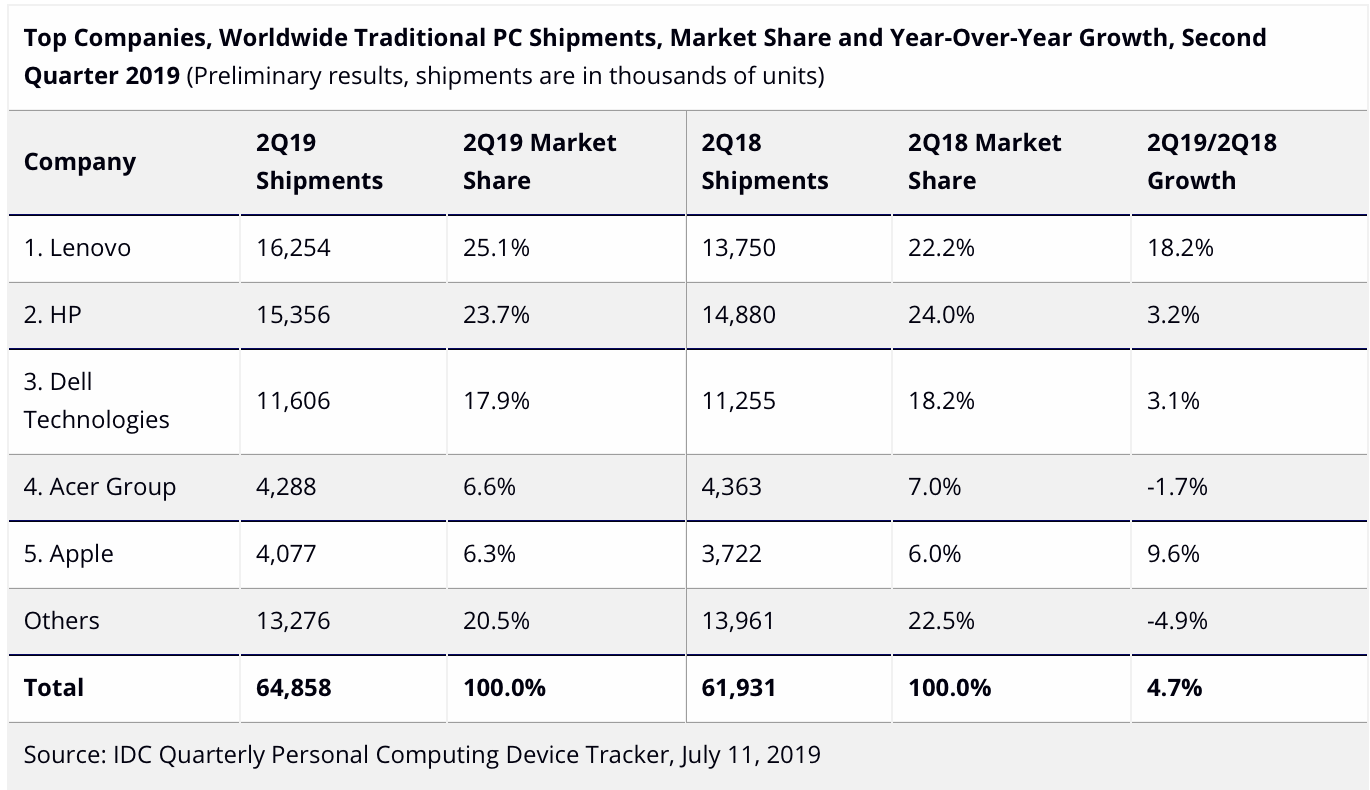 Click to enlarge.
From Gartner: "Gartner Says Worldwide PC Shipments Grew 1.5% in Second Quarter of 2019"
The top three vendors — Lenovo, HP Inc. and Dell — accounted for 64.1% of global PC shipments in the second quarter of 2019, compared with 60.7% of shipments in the second quarter of 2018 (see Table 1). These top three vendors continued to gain share in the PC market taking advantage of economies of scale. Intel's CPU supply shortage in the first half of the year accelerated this trend. [No mention of the fourth or fifth vendors.]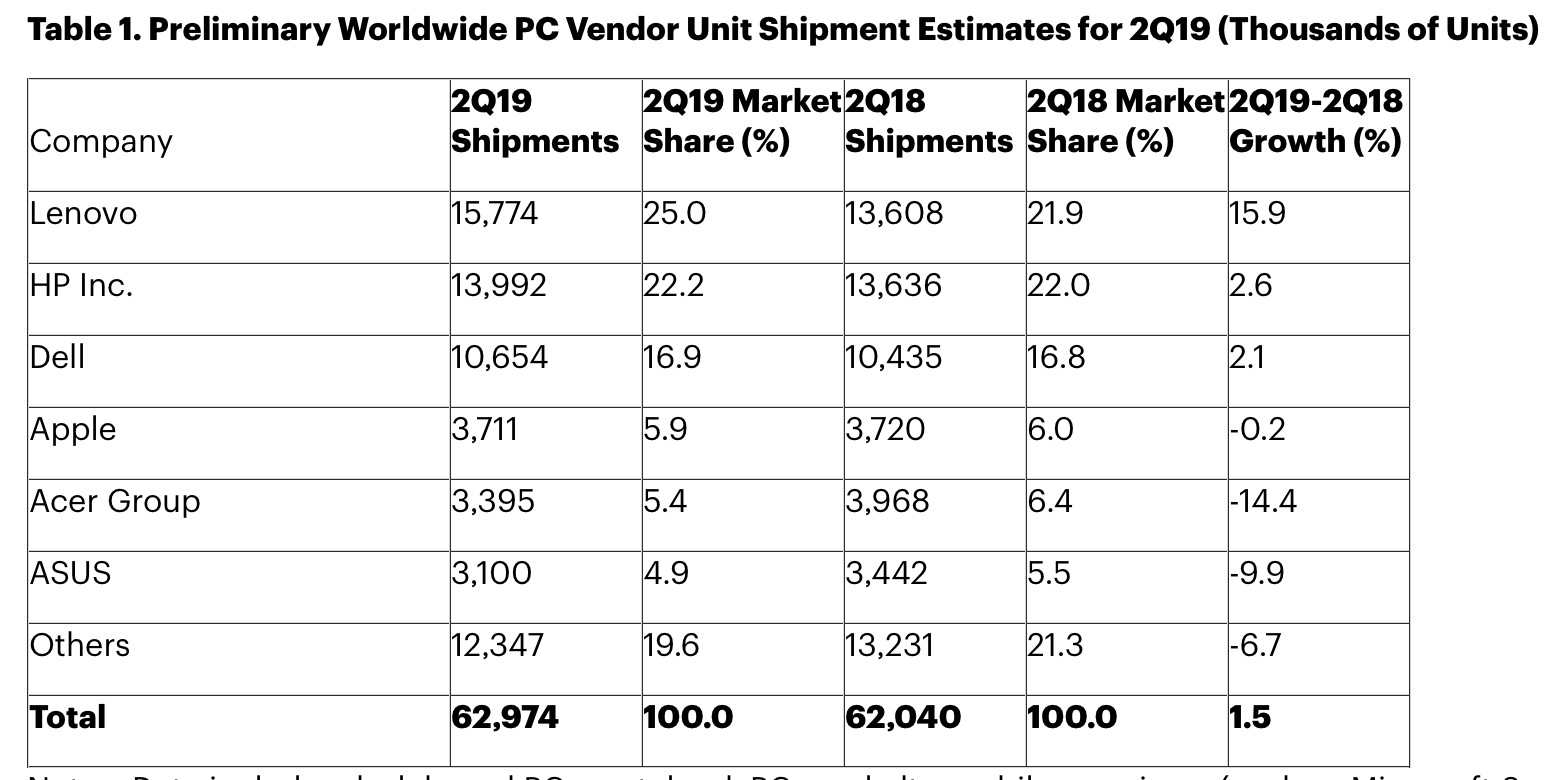 My take: Doesn't seem very scientific—or trustworthy—to me.
CORRECTION: An earlier version of this story swapped Gartner's Q1 spreadsheet for Q2. Not my first clown show either.