"M
onthly trends can be lumpy." — Analyst Matthew Cabral
From a note to clients that landed on my desktop Friday afternoon: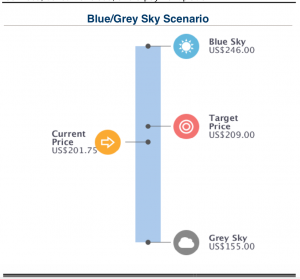 Government data implies a sizeable drop in June China iPhone shipments: iPhone shipments in China fell 35% y/y in the month of June (per MIIT "non-Android" data), as the domestic smartphone market softened (-5% y/y in June) and the full impact of trade tensions, which re-ramped in late May, appear to have taken hold.
Looking at 2Q as a whole, China iPhone units were down 12% y/y, lagging the overall Chinese smartphone market at +1% y/y; while we acknowledge monthly trends can be lumpy, June was a meaningful deceleration vs. unit declines of 6% in May and 2% in April that were beginning to show signs of easing pressure.
As a point of reference, Apple's Greater China revenue was down 27%/22% y/y in C4Q/C1Q with China iPhone units down 20%/42% y/y, respectively, per IDC. While the apparent de-escalation following the G20 in late June is encouraging, we continue to expect iPhone shipments will remain volatile within China until the trade dispute reaches a final resolution.
Maintains Neutral rating and $209 price target.
My take: Only that morning, J.P.Morgan told us the headwinds were abating. Go figure.