Still in court, but can't help noticing that Apple nearly hit $200 Monday. Oh, wait.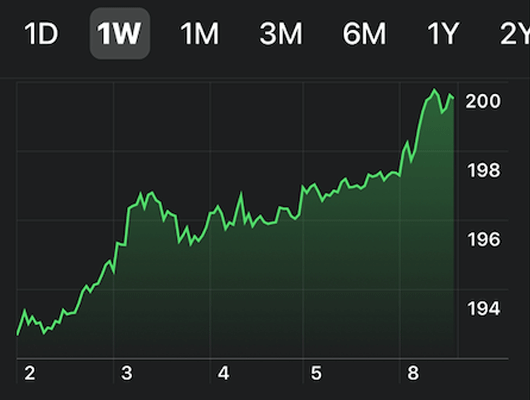 My take: Morgan Stanley had a positive note about Apple in healthcare and Piper Jaffray had a positive note about teens and iPhones, but I blame the note from Citi that downgraded Ruku because of increased competition in the TV streaming space.
UPDATE: While I was busy hearing testimony, Apple closed above $200 for the first time since Nov. 9, 2018.