From Katy Huberty and the gang: Two timelines and a business model.
From a big (14 contributors), deep (56 pages) dive that landed on my desktop Monday:
Healthcare is a large, greenfield services opportunity for Apple. The central investor debate on the stock is whether Apple can better monetize its 1.4 billion–device installed base in an increasingly crowded mobile services market. Healthcare is both large—$3.5 trillion addressable US market—and nascent in its digital transformation. So, unlike recent announcements on news, gaming, video, and payments, where Apple is joining existing competitors, healthcare is a market where Apple has the potential to lead digital disruption—much like what iTunes did for music or the App Store for mobile services.
Armed with the Apple Watch and the iPhone, Apple is emerging as an agent of change in healthcare... Now in its fourth generation, the Apple Watch has sensors to track heart rate and activity levels and can administer an electrocardiogram. Apple's electronic medical record beta aims to improve the interoperability of consumers' health data. The company is partnering in research studies with leading medical institutions, and with J&J to improve atrial fibrillation outcomes, stroke prevention, and medication adherence. After several years of testing with UnitedHealth, Aetna, and medical institutions, the Apple Watch is demonstrating efficacy as an effective tool for improving outcomes and monitoring health issues, potentially opening up more material opportunities.
...and a leader among tech companies entering the space. We see room for contribution from many technology companies in reducing the estimated ~$1.2 trillion of wasted US healthcare spending while at the same time improving outcomes. Although others have greater capability in artificial intelligence (Google), voice (Amazon), and enterprise cloud (Microsoft), we think Apple's advantages include its outsized user base – particularly in wearables, a proven services plat- form, and trust as a steward of data privacy. Our work indicates that Apple is executing a clear strategy in healthcare.
Maintains Overweight rating and $220 price target.
Cue the charts:
Laying the groundwork (2014-2017):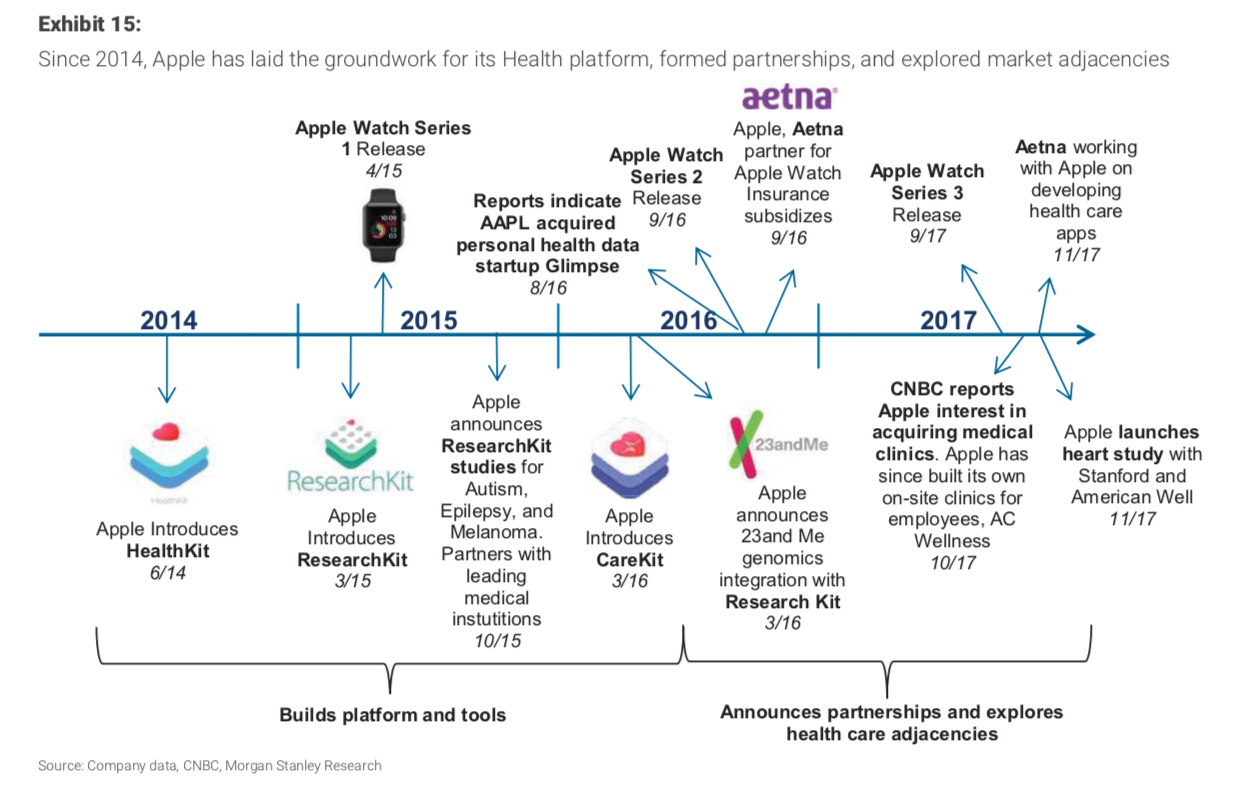 Forming partnerships (2018):
How Apple (might) make money: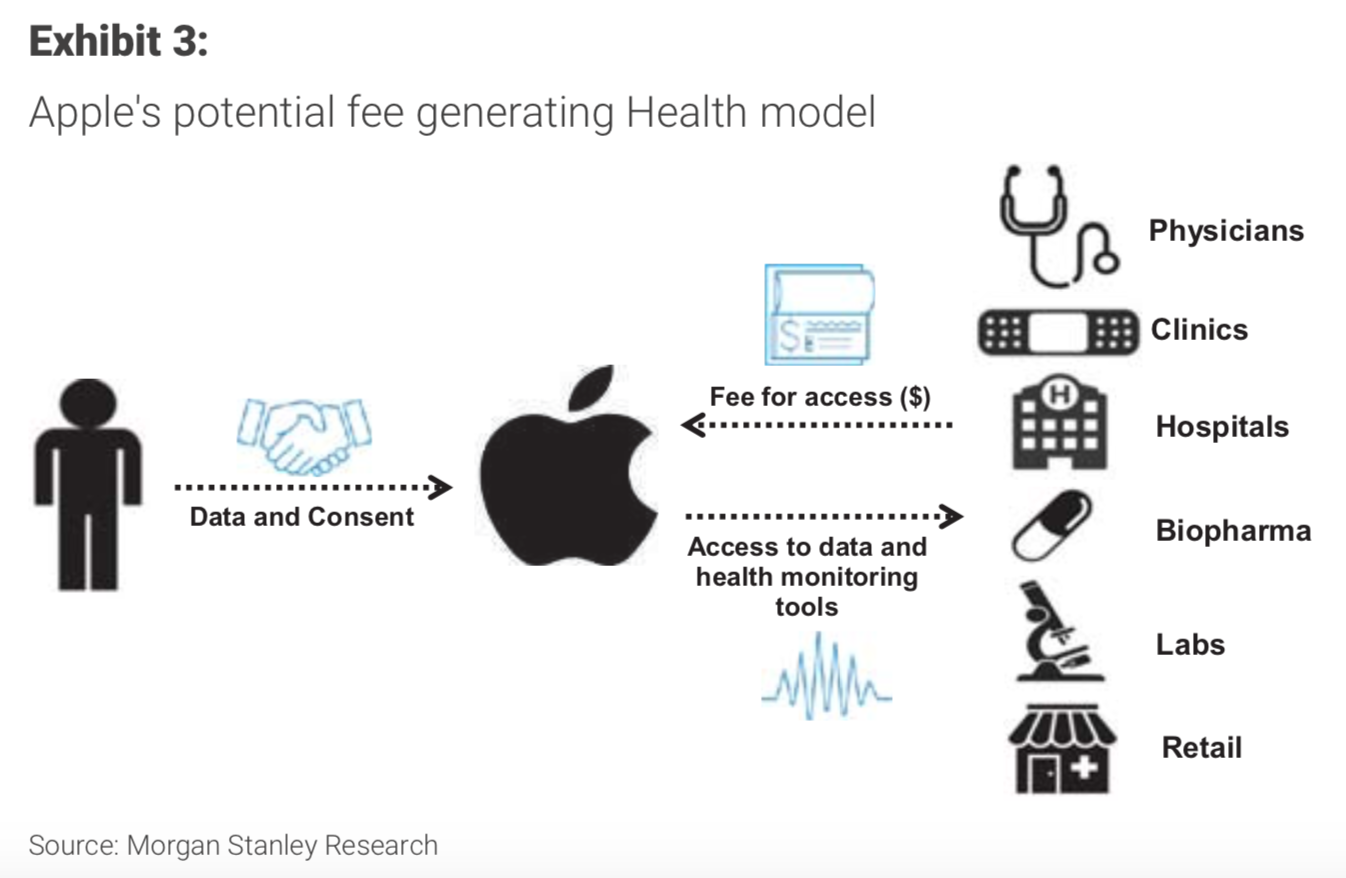 Click to enlarge.
My take: This report is a bigger deal than it looked at first glance this morning. Can't say I've absorbed the whole thing. I'm pretty sure the market hasn't.