Of the three most valuable public companies, one is not valued like the others.
Apple is still the most valuable by market capitalization, but on Tuesday Amazon overtook Google (Alphabet) to become No. 2.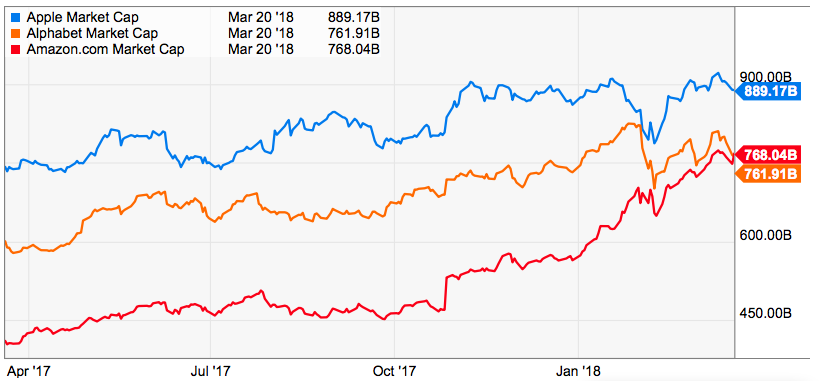 Of the three stocks, Amazon's is the most highly valued, by far. Because Jeff Bezos tends to pour Amazon's earnings into growth, its shares are four times more expensive (by trailing price to earnings) than Google and 14 times more than Apple.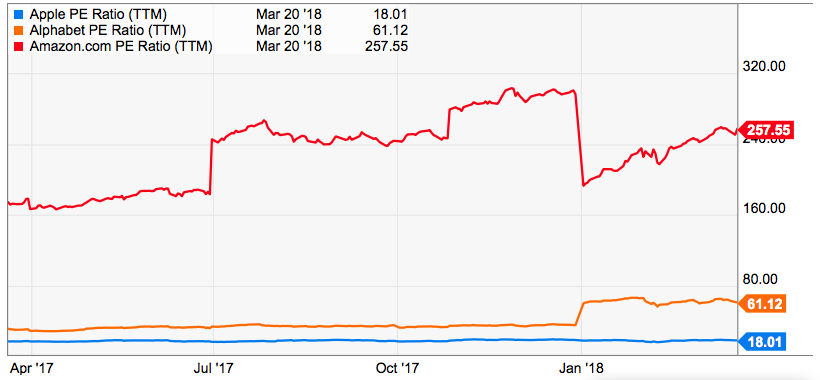 Make no mistake, money is pouring into Amazon. Its quarterly revenue pulled ahead Google's several years ago, although it still trails Apple.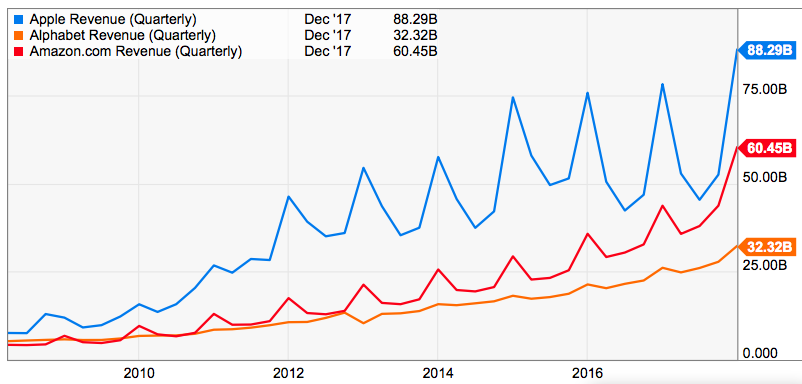 Where Amazon stands out — and where it overtook Apple just last year — is the rate at which its revenue is growing.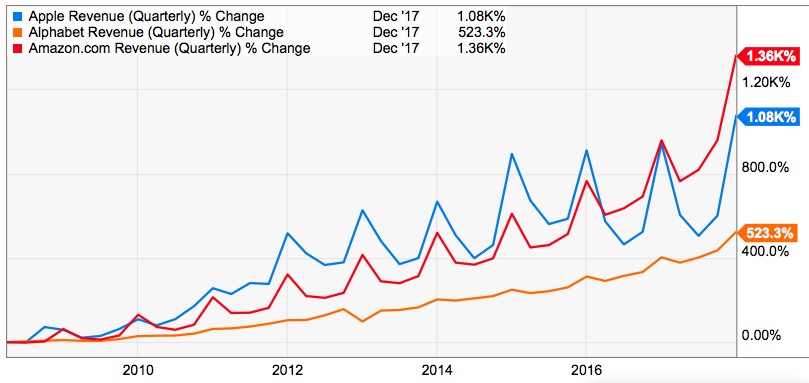 My take: I shop at Amazon, and Wall Street clearly loves the Amazon story. One caution: Some of my friends here in Western Mass. have started to avoid online shopping in favor of local retailers. They compare Amazon to Walmart, and not in a nice way.