From Steven Levy's exclusive in Wired:
On a crisp and clear March day, more than five years after Jobs' death, I'm seated next to Jonathan Ive in the back of a Jeep Wrangler as we prepare to tour the nearly completed Apple Park, the name recently bestowed on the campus that Jobs pitched to the Cupertino City Council in 2011…
"This might be a stupid question," I say. "But why do you need a four-story glass door?"
Ive raises an eyebrow. "Well," he says. "It depends how you define need, doesn't it?"…
"It's frustrating to talk about this building in terms of absurd, large numbers," Ive says. "It makes for an impressive statistic, but you don't live in an impressive statistic. While it is a technical marvel to make glass at this scale, that's not the achievement. The achievement is to make a building where so many people can connect and collaborate and walk and talk." The value, he argues, is not what went into the building. It's what will come out.
Not many photos, but they're nicely captioned: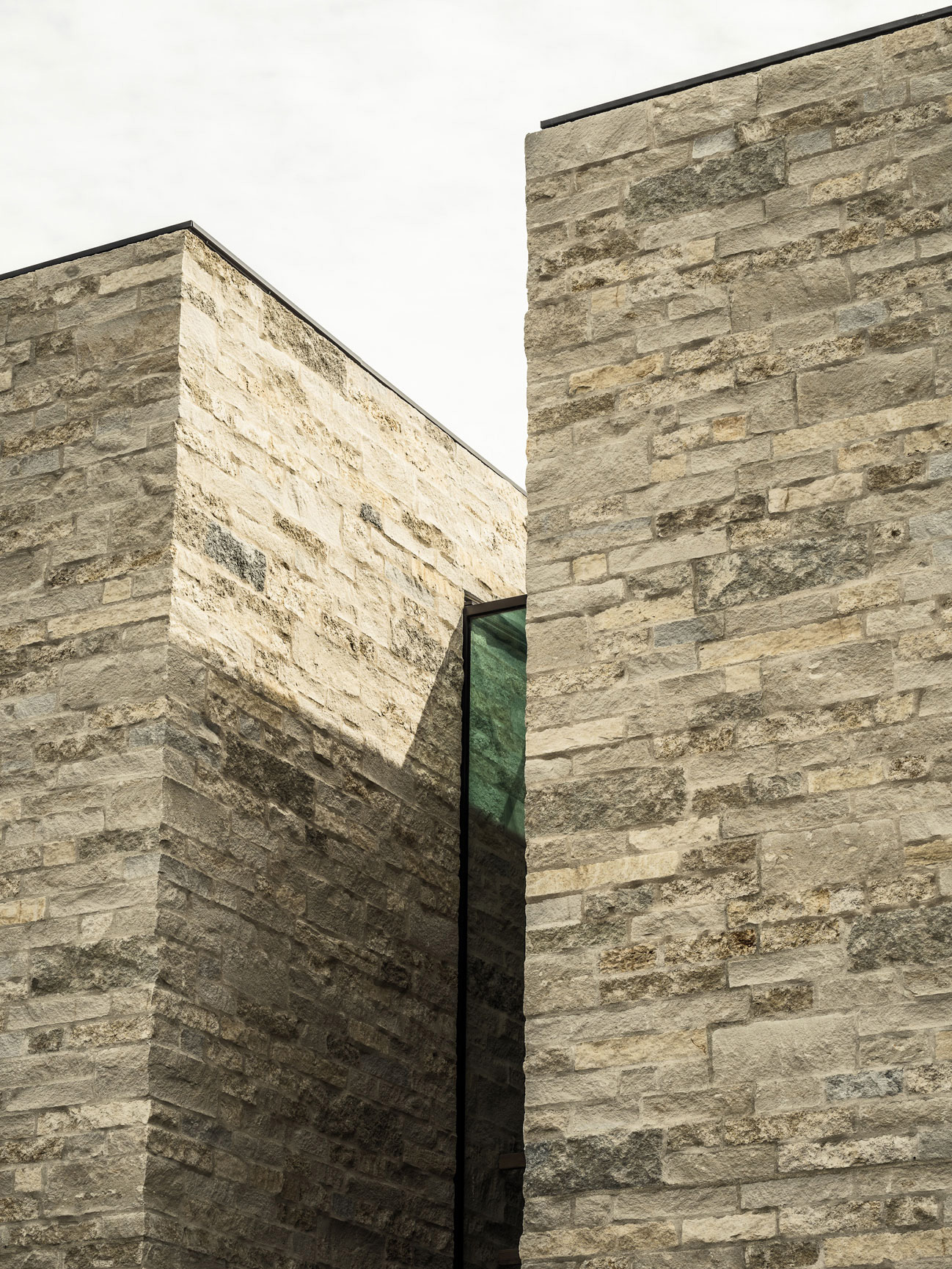 Caption: The stone for the exterior of the Fitness & Wellness Center was sourced from a quarry in Kansas and then distressed, like a pair of jeans, to make it look like the stone at Jobs' favorite hotel in Yosemite.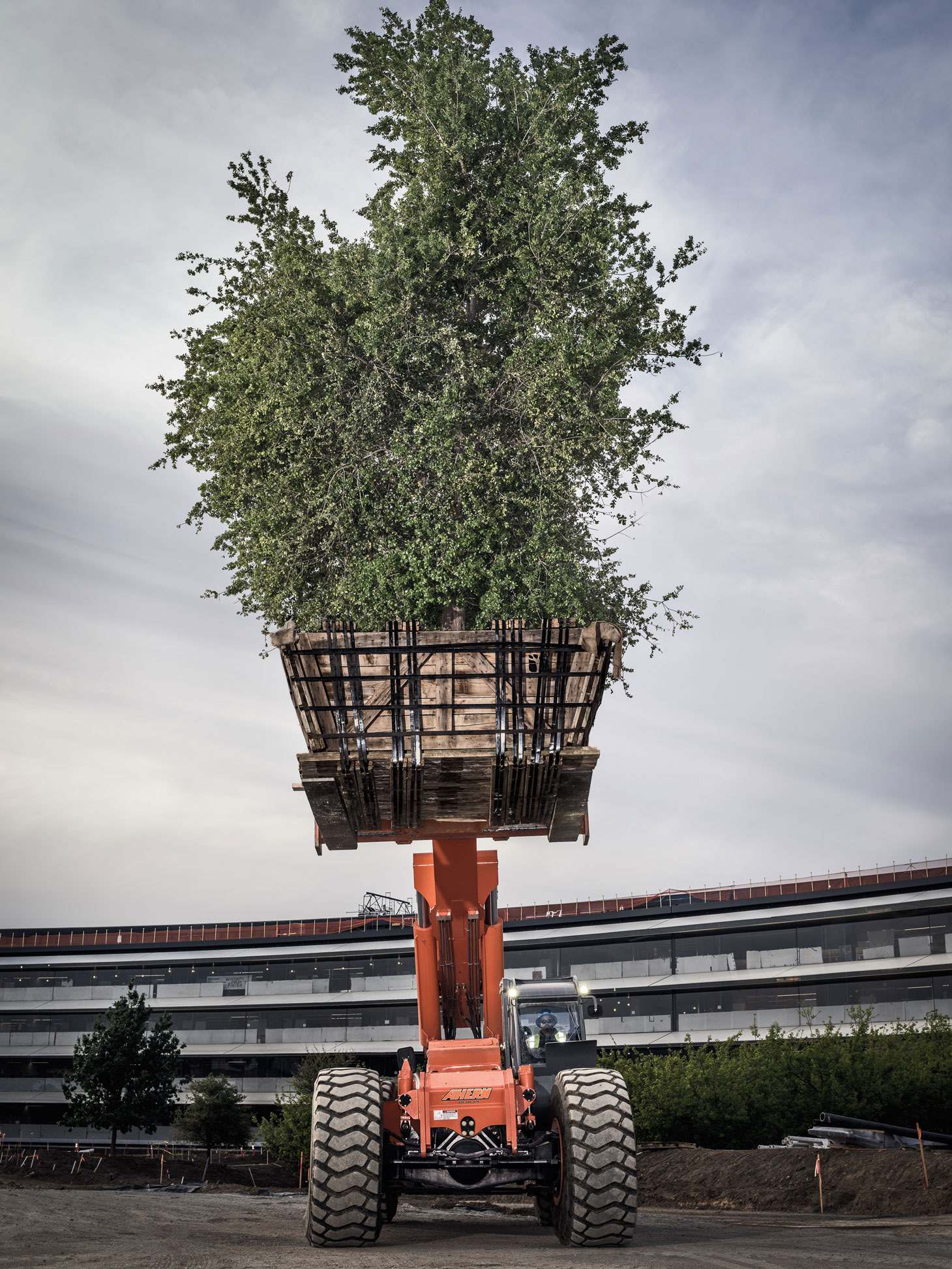 Caption: To Jobs, "trees were the most beautiful bits of art," says architect Stefan Behling. "He used to say, 'The most amazing thing about trees is it doesn't actually matter how rich you are: You can never buy a really old, beautiful tree.'"
Photos by Dan Winters. Click to enlarge. Not seeing? Try the website. 
See: One more thing: An exclusive first look inside the mothership. For serious Apple watchers, a must read. By Steven Levy. Of course.