Apple is closing the valuation gap.
From a note to clients posted Tuesday by BMO analyst Tim Long:
Bottom line. The recent run in AAPL shares has closed some of the valuation gap with the market, but we believe there is a historical precedent for 10% of additional upside to the P/E multiple.
Precedent for higher multiple. AAPL shares are trading at approximately a 10% discount to the market, similar to the range at this point ahead of iPhone 6 in mid-2014. In that case, we saw the multiple completely close the gap by the time of the launch, and we believe we could see a similar movement this year.
EPS highly sensitive to unit upside. We believe if this year's cycle could be half
as good as the iPhone 6 in terms of incremental units, it would mean an additional $0.50 of FY2018 EPS versus our model. Looking back at the iPhone 6 cycle, we found consensus estimates were 25% lower than actual results for the following fiscal year at this point in the cycle.
Reiterate Outperform, raise price target to $170 from $160.
Below: Tracking Apple's discount to the market.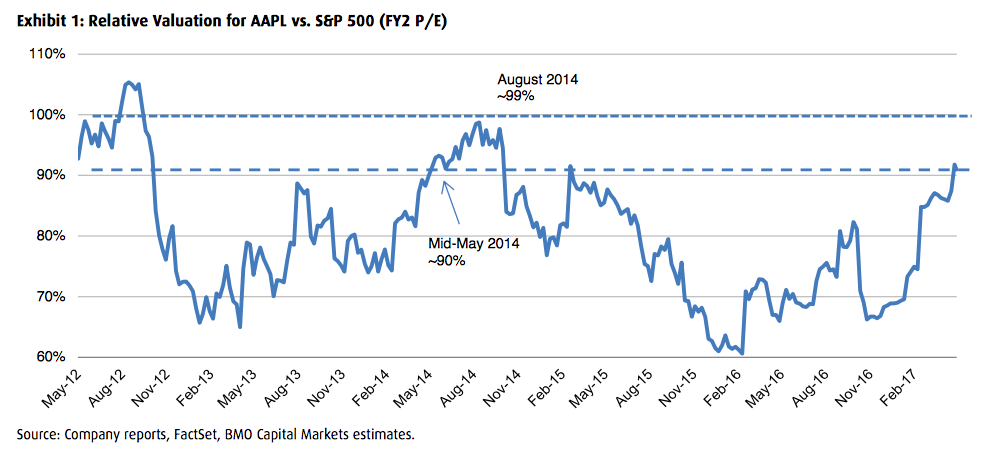 Click to enlarge. Not seeing? Try the website.