A setback for Elon Musk and Mark Zuckerberg.
"The explosion, at Cape Canaveral, Fla., intensified questions about whether Mr. Musk is moving too quickly in his headlong investment in some of the biggest and most complex industries, not just space travel but carmakers and electric utilities." —The New York Times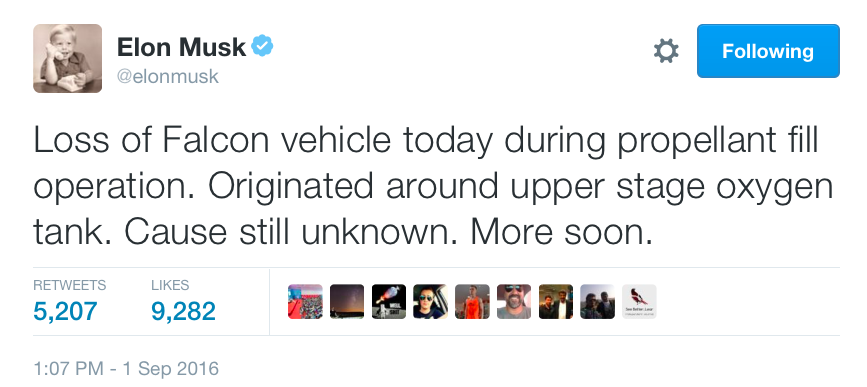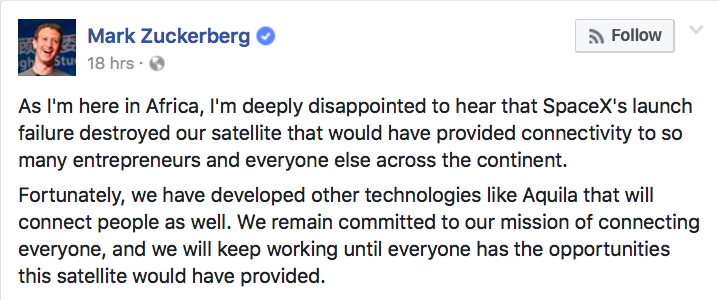 The video:
Not seeing the graphics? Try the website.