Anti-Apple bias?
Reader Jeff F writes:
Philip,
Here's a story idea to expose anti-Apple bias: Samsung's recall is 10x more serious than iPhone 6 bendgate, yet I'd wager tech media gave more coverage to Apple?
Isn't there a resource to measure internet activity for both stories?  
Jeff
Dear Jeff F:
There have been many Samsung recalls. None can compare with Apple's bendgate.
PED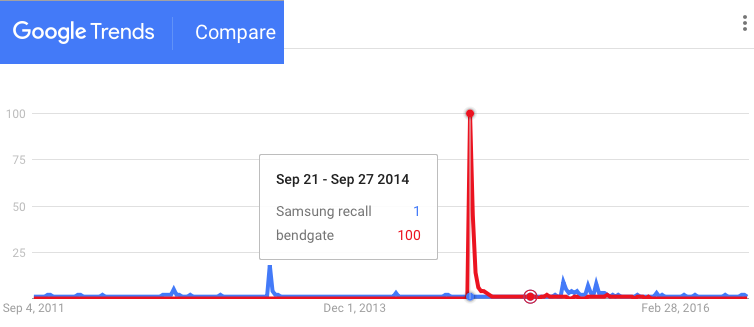 Click to enlarge. Not seeing the graphics? Try the website.
On the sliding Google Trends scale, this week's mountain of Samsung stories barely register compared with peak bendgate.