Beyond the iTunes music store.
With net revenue from services alone of $21.2 billion, Apple is now one of the largest internet services companies on the planet.
So reiterated Credit Suisse's Kulbinder Garcha in a 64-page chart-filled "deep dive" for clients in which he raised his Apple price target to $150 from $140.
From his slide deck: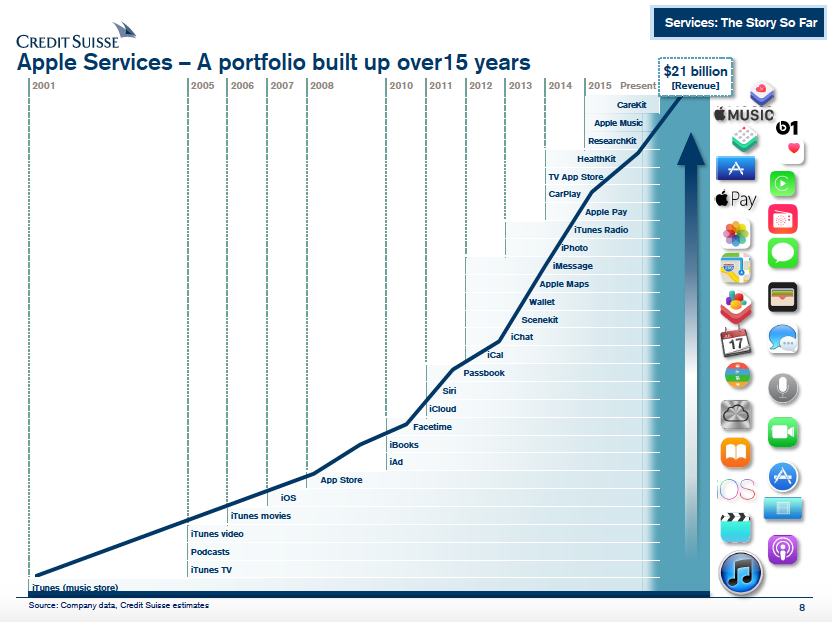 Click to enlarge.
See also Wall Street has Apple's margins all wrong.
On Wedensday, Asymco's Horace Dediu and Creative Strategies' Ben Bajarin will be taking their own deep dive into Apple services. See here.