U.S. stock futures were little changed ahead of employment figures that will be closely watched for clues about the impacts of the Federal Reserve's interest-rate rises on the broader economy.
Economists estimate that U.S. employers added jobs at a robust pace in July, but fewer than in June, adding to signs of slowing U.S. economic growth. Figures are due at 8:30 a.m. ET.
The labor market has been a key source of economic strength. Even if growth is slowing, a strong labor market could keep the economy out of recession territory. Employment typically falls during recessions as companies lay off workers and stop hiring until the outlook improves...
"There have been some signs employment has started to weaken slightly, but compared with all the other indicators, employment's been really strong, and that's given the Fed comfort to push ahead with interest-rate increases," said Altaf Kassam, head of investment strategy for Europe, the Middle East and Africa at State Street Global Advisors.
A weaker labor market "will get them off the aggressive schedule they've set themselves," he said.
Charts: Yahoo!Finance sees a bearish relative-strength-index (RSI) pattern. Max pain moves up $5 to $162.50 with a call mountain at $170 (also up $5).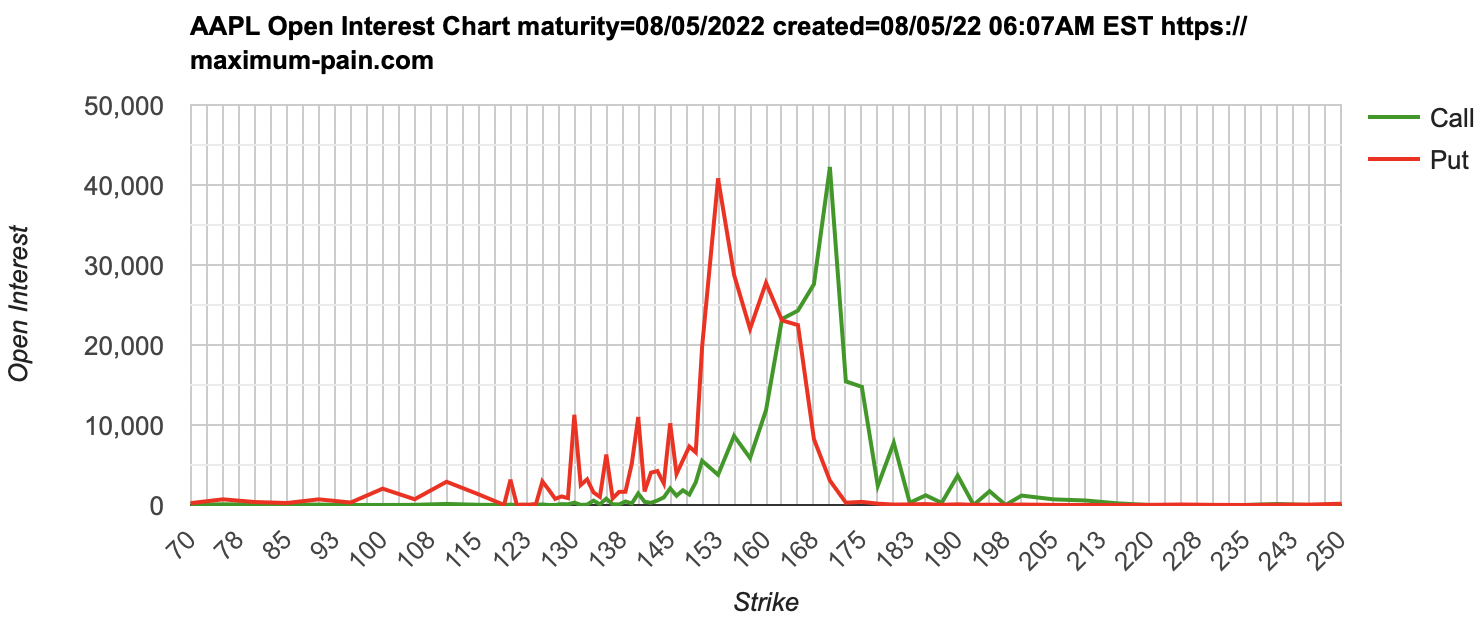 UPDATE: Far from weakening, the U.S. economy added 528,000 jobs in July, driving shares down as investors anticipated further inflation-fighting rate hikes.