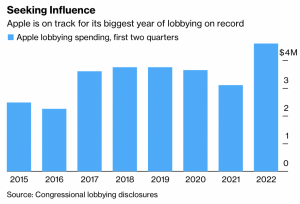 A $52B US chip subsidy bill has convincingly passed a new Senate vote, with 64 in favor and just 34 opposed. Apple has said that the subsidy is 'vital' to the construction of a TSMC chip-making plant in Arizona, which is expected to make chips for the Cupertino company.
The latest vote had been described as a test of whether there was sufficient backing to include additional funding for science and defense research...
Despite bipartisan support, politicians were having difficulties agreeing on the details, with some expressing concerns that the bill may not pass at all. The proposed subsidy has gone through various iterations, with different politicians wanting to add in funding for other issues, and it is this secondary funding which has caused controversy.
The WSJ reports that the latest version of the bill was easily passed, and is likely to pave the way for the inclusion of additional science and defense spending.
My take: That anything can get passed in the Senate is news.
See also: