Patently Apple has posted 594 reports on various Apple statistics over the years and never have I seen a clash between IDC and Gartner on the same topic of Global Mac Shipments before.
Earlier today we covered IDC's Q2 2022 PC Shipments wherein Apple's Mac shipments crashed by 22.5%. In stark contrast, Gartner is claiming that that Apple Mac shipments grew 9.3%, higher than the other top 5 PC Vendors. One of the U.S. Research companies is out to lunch, but which?
Cue the June quarter global PC market spreadsheets:
IDC: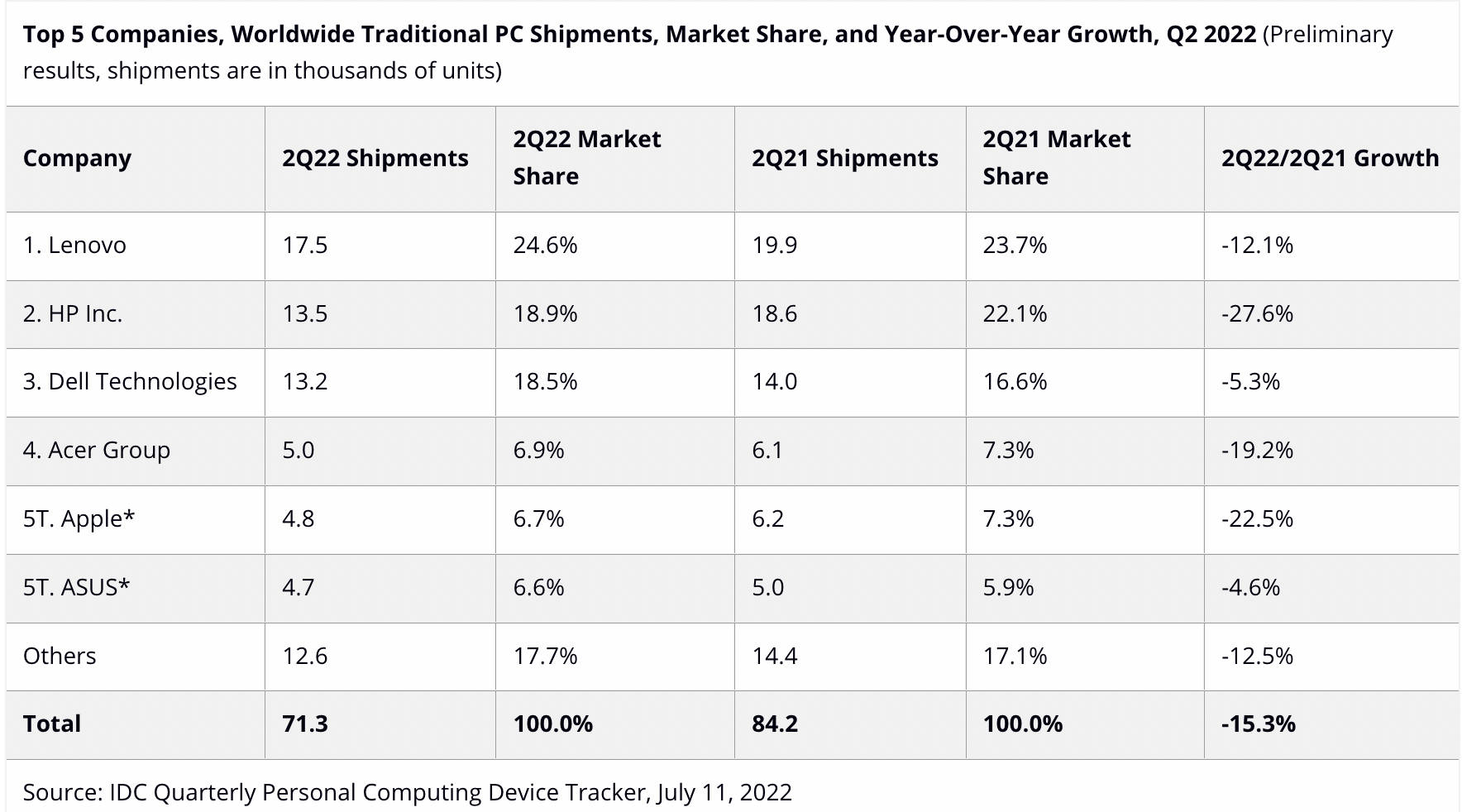 Gartner:

My take: 6.365 million vs. 4.8 million. What's 1.565 million Macs between friends?