A place for Apple traders and investors to share their best ideas -- WWDC 2022 edition.
To get things rolling, here's Jim Cramer on CNBC Friday talking about the effect of Katy Huberty's Apple App Store note on the stock and, as it turns out, the rest of the market. The Apple bit starts at the 2:15 mark.
Below: Apple vs. the S&P 500 last week, normalized…Disclosure: Although I am now an Apple shareholder (see Why I bought a share of Apple, my first), I am in no position to give trading advice. Don't blame me if you drain your IRA doing something you read about here.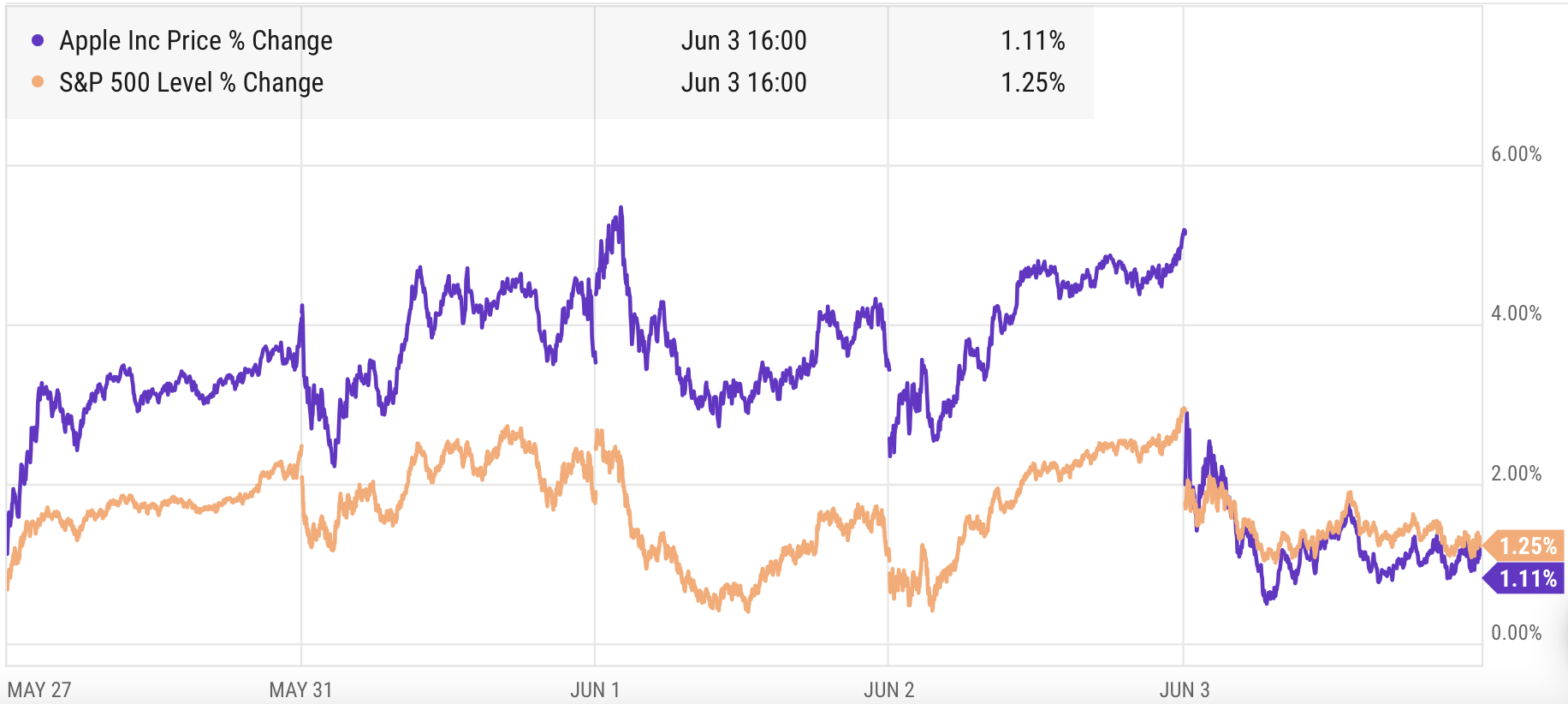 See also last week's trading strategies.