Apple has been one of the few major tech stocks that have held up during the Nasdaq Composite bear market. Yet even Apple is now down over 20% from its all-time high as its share price dipped below $140 on Thursday for the first time since June 2021.
While it's true that Apple customers may be less inclined to upgrade their devices to the latest models during a recession, there's no denying that Apple's consistent growth and profitability should continue for decades to come. Despite being one of the better-performing tech stocks, up over sixfold in the last 10 years, here's why Apple stock is still surprisingly cheap. And why now may finally be a good time to take a bite out of Apple stock.
Apple continues to grow its integrated suite of consumer products while demonstrating pricing power and unrivaled customer loyalty. Its growth in aftermarket services has kept customers engaged and spending money even if they aren't buying Apple's latest tech. That growth has led to improved profitability even as the company's revenue and earnings are magnitudes larger today than just five years ago…
Seldom can a stock produce incredibly outsized returns and still not be overvalued. But Apple knows how to make money. Plain and simple. And what cash it doesn't use to reinvest in its business usually gets put to work buying back stock.
There are many excellent Apple charts. But my personal favorite is the 10-year chart showing shares outstanding and Apple's net income.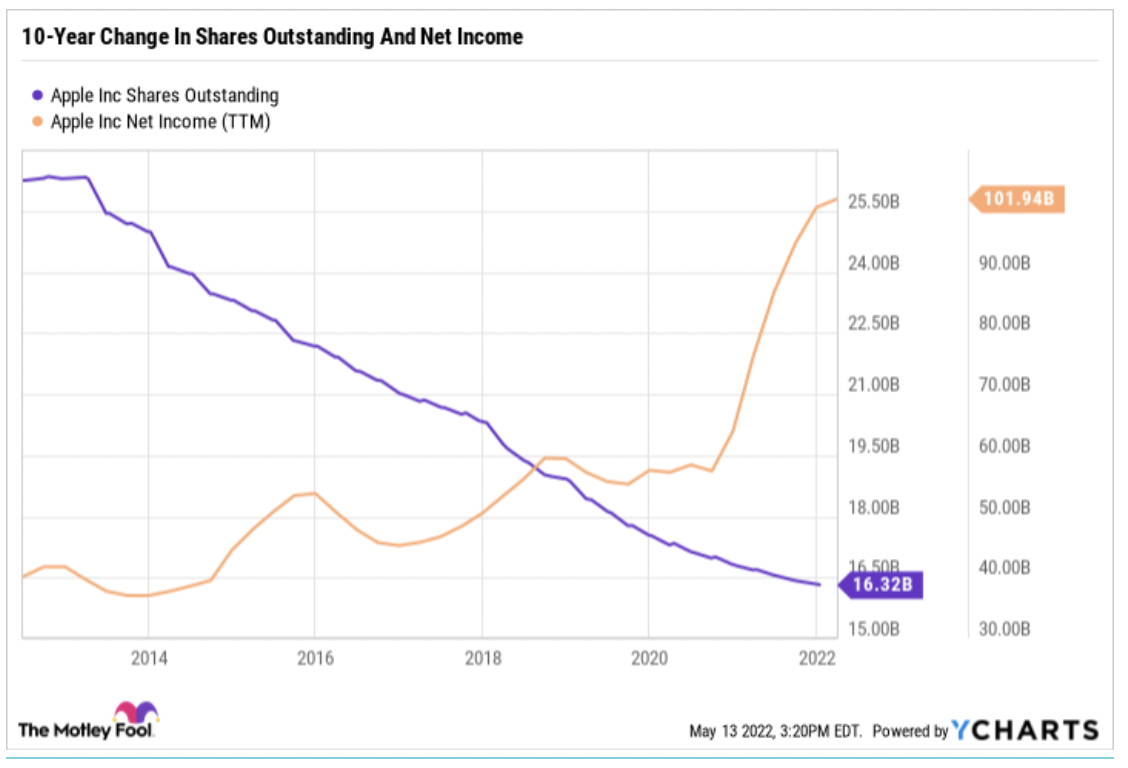 My take: Net income goes up, share count goes down. Nice business, if you can manage it.