Warren Buffett went wild with Berkshire Hathaway's checkbook during the first quarter, scooping up equities at his fastest pace since the Great Financial Crisis.
True, it took an epically bad start to the year for stocks and the worst inflation in four decades to lure Berkshire's chairman and chief executive back into the market.
But he's back, and in a big way.
The Berkshire Hathaway equity portfolio scooped up $41.5 billion in net stock purchases in the first quarter. That's the most cash Buffett has splurged on equities in a quarter since 2008...
Among the more notable moves, Buffett deployed serious financial resources into the energy sector in Q1, taking advantage of both rising oil prices and crude's properties as an inflation hedge. Elsewhere, Apple's (AAPL) Q1 stock skid prompted Buffett to add about $600 million to Berkshire's top holding....
Action: Added to stake
Shares held: 890,923,410 (+0.4% from Q4 2021)
Value of stake: $155,564,138,000
My take: I imagine that $600 million is to Buffett what a $20 bill is to me.
Berkshire Hathaway's full Q1 2022 13F is available here. The Apple purchases below (click to enlarge)...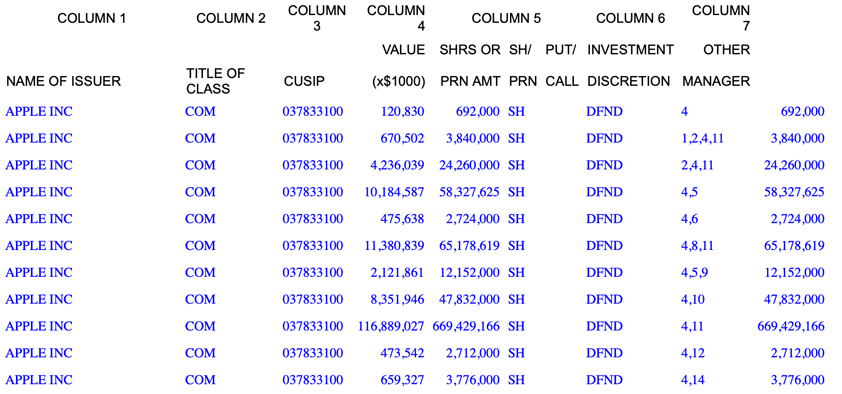 See also: Buffett bought $600 million more Apple on the dip last quarter