"He likes his cars like his chips, he said: 'Fast and furious.'"
From Tim Higgins' "The Chips That Rebooted the Mac" in the Weekend WSJ:
Apple Inc. had a problem. While its iPhones were flying off shelves, sales of Mac computers were stagnating. Customers weren't thrilled with their design or performance.
Five years later, Mac sales are soaring. The turnaround is due to an unusual, years long effort to build one of the world's most advanced chip-design operations inside the world's best-known gadget maker.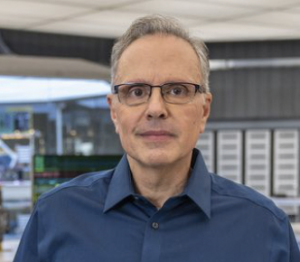 Led by a onetime Intel engineer and IBM executive named Johny Srouji, Apple's semiconductor division launched a risky project to replace the Intel processors that powered Apple laptops and desktops for 15 years with chips designed in-house. Those M1 chips, which are far more energy-efficient than Intel's, enabled Macs to run much faster and generate less heat, laying the groundwork for a resurgence in Apple's computer line. The company has now gained control over an essential component just as supply-chain disruptions cause disorder in the rest of the chip market...
One of biggest worries came with the arrival of Covid-19, which threatened to derail years of prep ahead of the M1 chips' fall 2020 debut. U.S. companies implemented remote-work mandates just as Apple was to begin arduous testing to validate the chips before going into production—a labor-intensive process that involves engineers huddled over microscopes to inspect the early silicon for quality.
Delaying the progress of new chips wasn't an option. So Mr. Srouji worked to design a new testing process on the fly. The team set up cameras throughout the labs so engineers could inspect the chips remotely, people familiar with the work said. It was the kind of change that would have once been hard to imagine from Apple, where secrecy and control are paramount.
In part, the operation was able to pivot so seamlessly because Mr. Srouji's team is spread out around the globe, already accustomed to conducting business through video calls and working across time zones as they coordinated work in far-flung locations such as San Diego and Munich, Germany, two places where the company is investing billions to expand into designing chips for its wireless-technology capabilities...
In classic Apple style, Mr. Srouji remained mum on what the future might hold, including whether Apple has developed its own powerful processor for an autonomous car, similar to what Tesla has developed.
"I'm not going to talk about any of that," he said laughing.
My take: A worthy piece. Little bits of Srouji supported by interviews with chip analysts, software developers and a soundbite from Intel CEO Pat Gelsinger, commenting on Apple's silicon: "They did a pretty good job,"