A place for Apple traders and investors to share their best ideas — fiscal Q1 2022 earnings week.
To get things rolling, here's Jim Cramer on Friday's Mad Money assessing last week's damage and laying out his "game plan" for this week's jam-packed earnings schedule. The Apple bit starts at the 6:55 minute mark.
Below: Apple vs. the S&P 500 last week, normalized…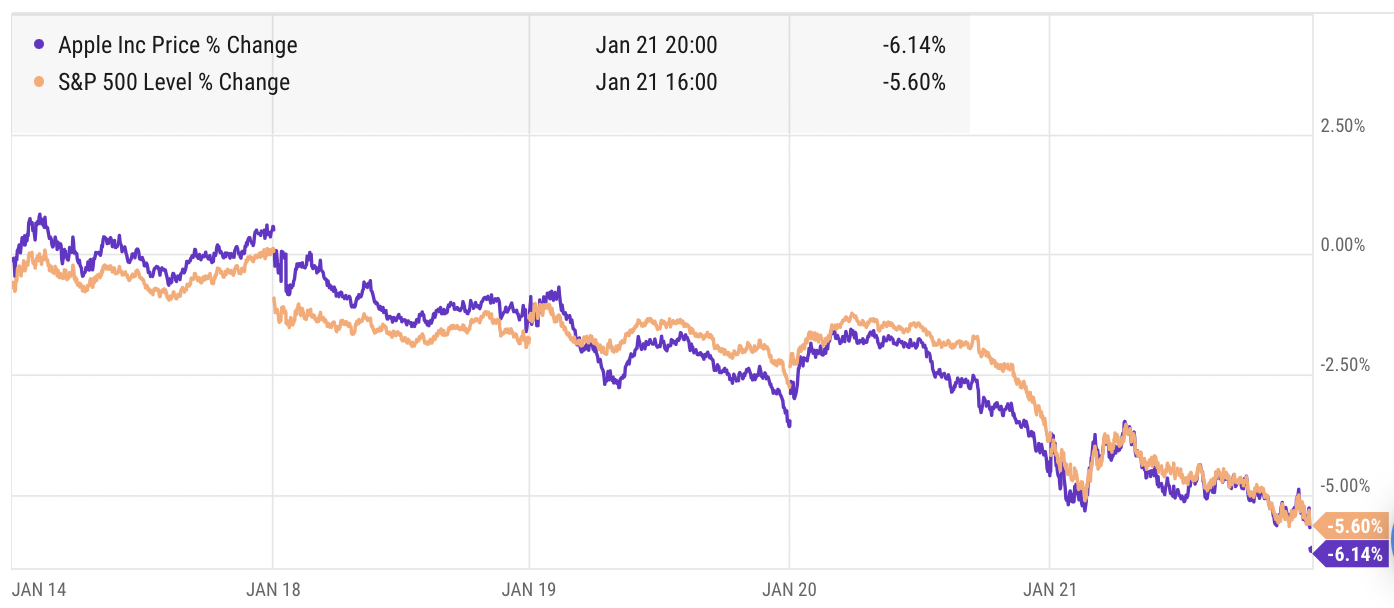 Disclosure: Although I am now an Apple shareholder (see Why I bought a share of Apple, my first), I am in no position to give trading advice. Don't blame me if you drain your IRA doing something you read about here.
See also last week's trading strategies.