From a note to clients by analyst Benjamin Swinburne that landed on my desktop Monday:
Forever Young - generational shift in listening driving share shifts: Reported listening share for leading digital platforms increased while broadcast radio fell. SiriusXM (paid), Spotify (freemium), and YouTube (free & paid) saw increases in listening share YoY. These increases largely came out of AM-FM radio, which saw its reported listening share fall 300 bp to a still leading share of 36%. Listening behavior varies widely by age with Spotify garnering the largest reported listening share among 18-29 year olds at 21%, more than 2x Apple Music's reported share. This compares to over 50% share for broadcast radio among 65+, for example. While we estimate that ~50% of the US smartphone market subscribes to a paid streaming service today, the challenge for Spotify and other paid services is migrating free users to pay. While YouTube's reported listening share is similar to Spotify's, its 60% reach among the survey highlights the popularity of ad-supported music streaming on the world largest content platform.
Survey shows Spotify building an even more engaged, satisfied customer base: On-platform listening share, or the % of listening on Spotify by Spotify users, increased to 30% in this year's survey which is second only to SiriusXM. Reported hours listened on Spotify among Spotify users increased ~25% to 4.2 hours per week, also second only to SiriusXM. Spotify also moved into an effective tie with SiriusXM for #1 in overall listener satisfaction. Spotify's in-car listening share across all respondents remains low but is moving in the right direction, up 300 bp to 10% share. Finally, we note that Spotify's paid penetration of iOS and Android smartphone users moved up and was in-line with and ahead of Apple Music and YouTube Premium's penetration, respectively.
Cue the charts: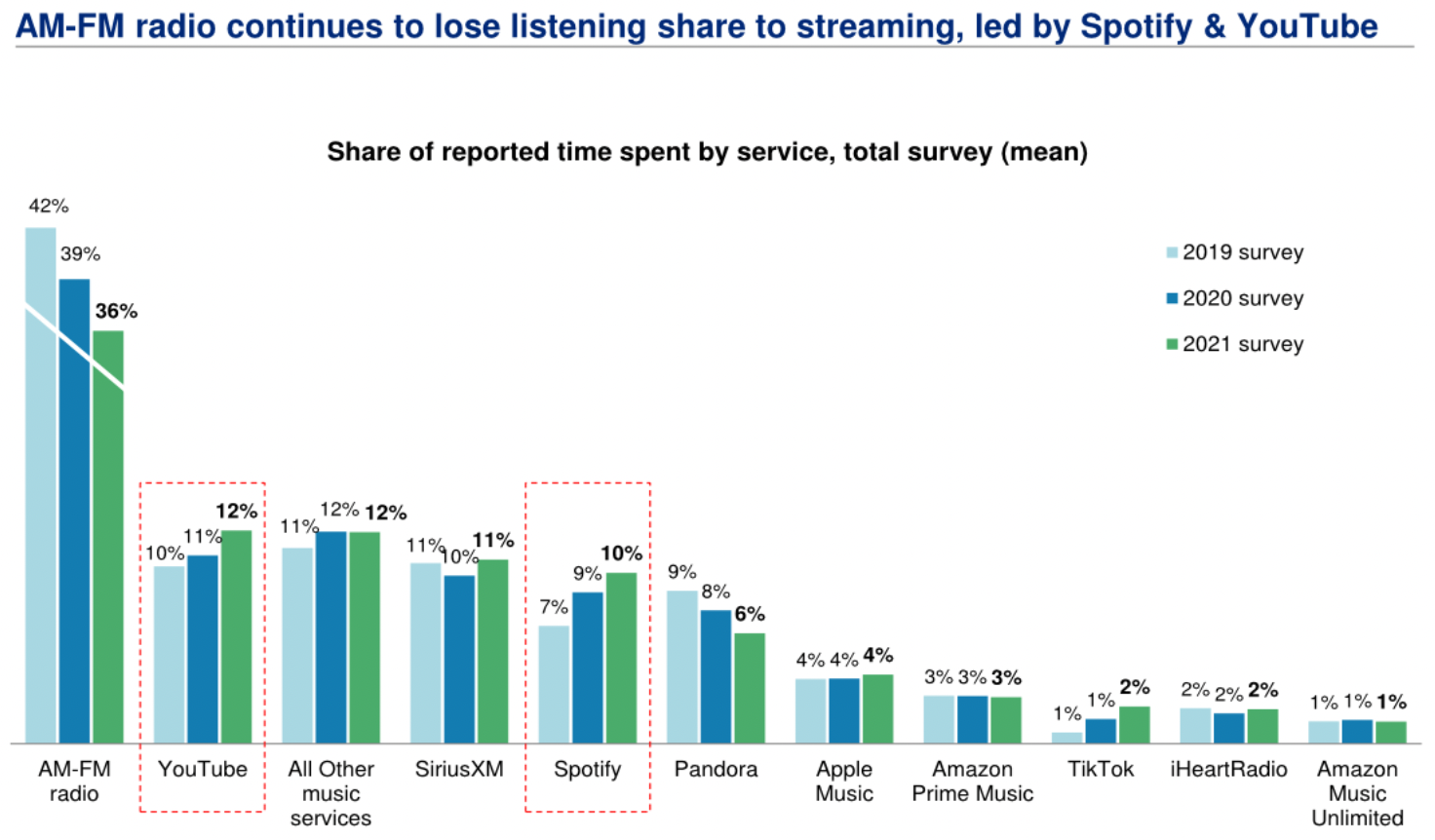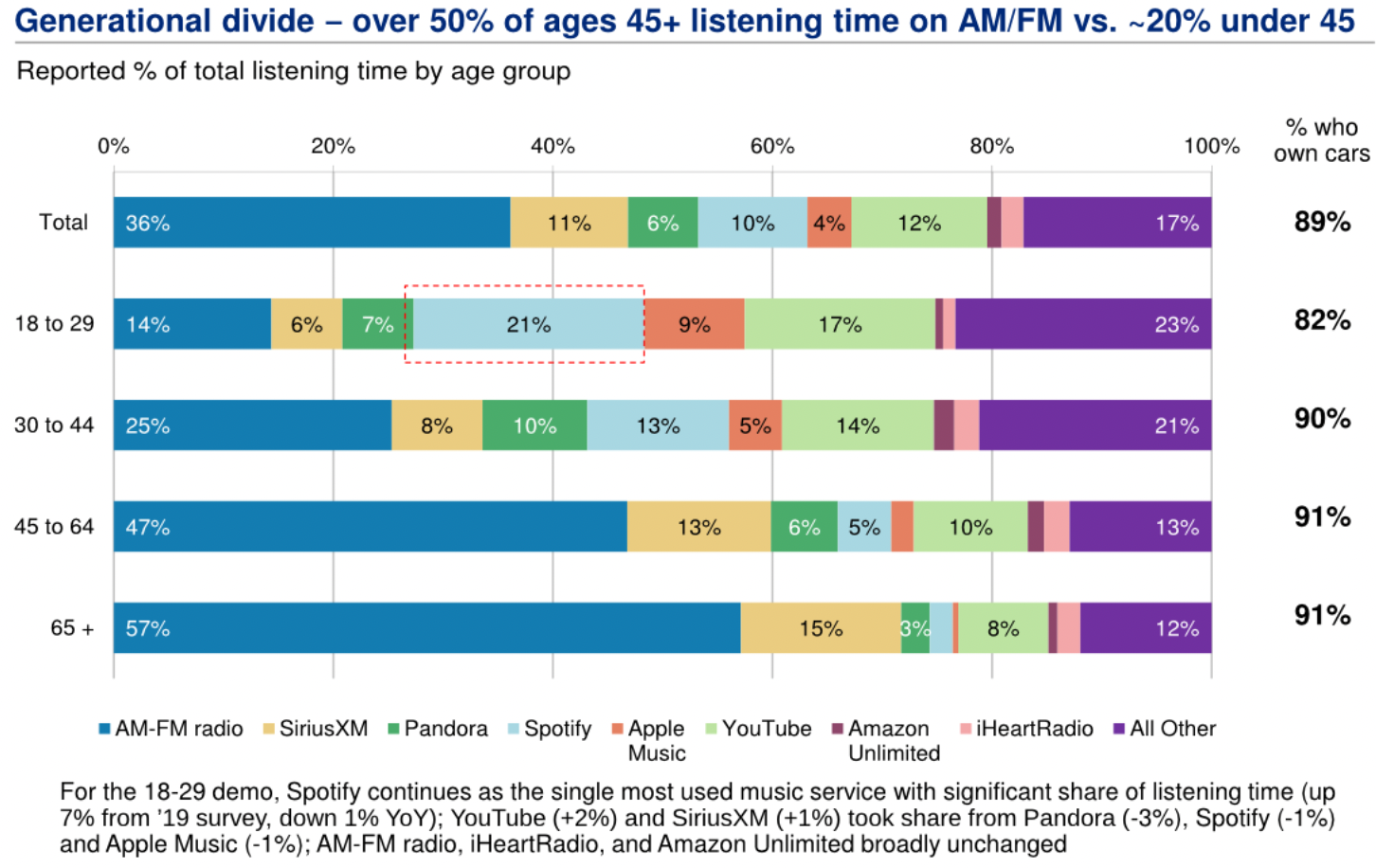 My take: Most of the people my age listen to the radio. Morgan Stanley doesn't care. It likes Spotify.