"We believe it is time to move up in quality and down in risk" -- Analyst Christopher Harvey
From Tanaya Macheel's "Wells Fargo says the probability of a correction is rising, so hide out in these quality stocks" posted Monday on CNBC Pro:
Wells Fargo has highlighted several stocks that could offer investors some protection should the market experience a significant correction, which the firm expects to happen by the end of the summer.
The firm sees the probability of a roughly 10% market slump increasing and expects a "healthy repricing" of risk as rising froth and decelerating growth lead to more instability, Christopher Harvey, Wells Fargo Securities senior equity analyst, said in a Dec. 20 note...
Each stock has an overweight rating by Wells Fargo analysts, a market cap of more than $3 billion, and "favorable" quality, which is based on debt to EBITDA (or earnings before interest, taxes, depreciation and amortization), profit margins and return on equity.
"We believe it is time to move up in quality and down in risk," Harvey said. "The Fed has turned hawkish; we are seeing pricing fatigue; growth is decelerating; market froth is abundant; and risk-averse options are relatively cheap but limited... so expect pressure on multiples."
Cue the list: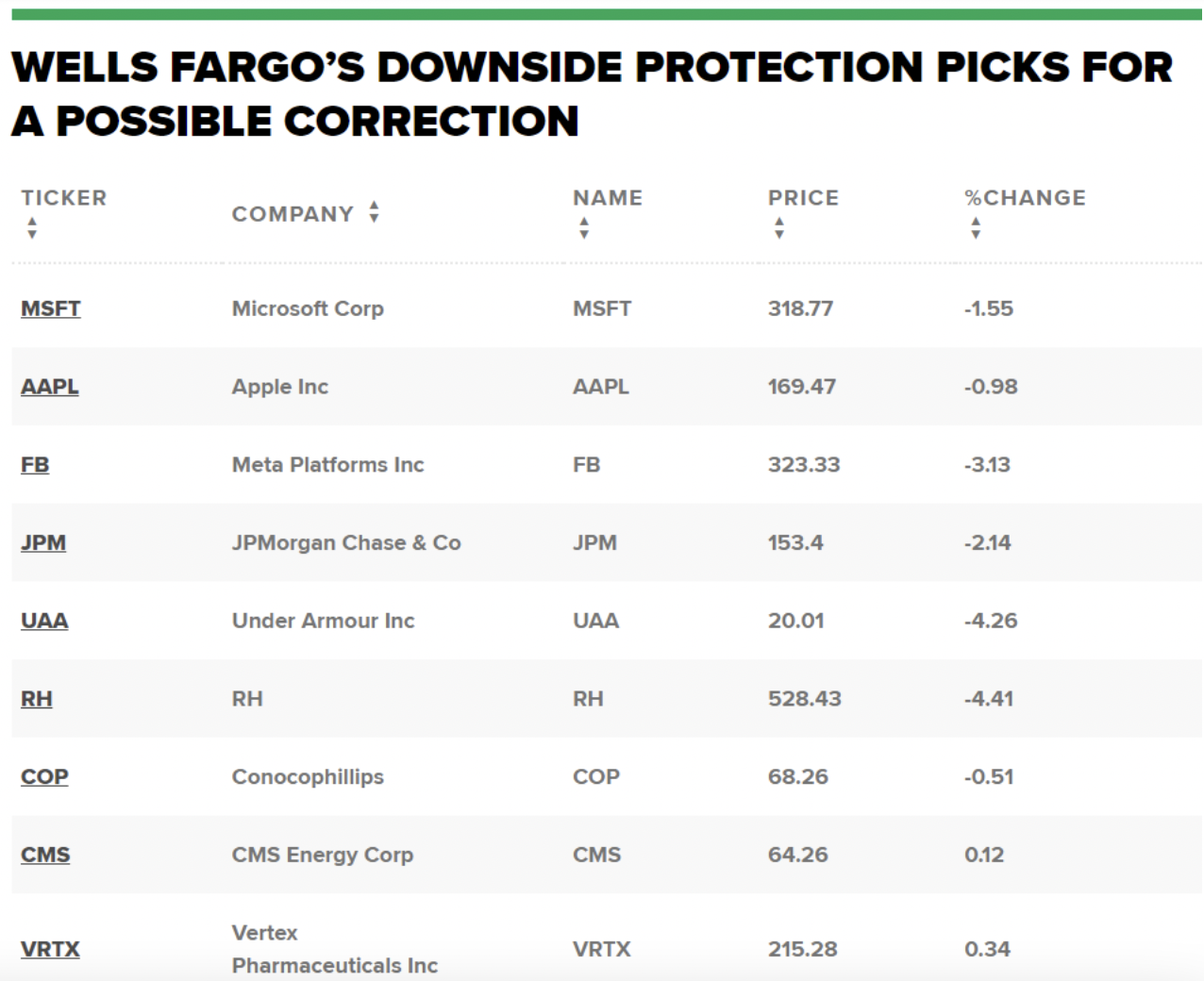 My take: Good to be high up on a list like when the Street smells a correction. Note that the Dow today fell -1.23% and Apple -0.81%.