I'll admit it, an Apple car would be cool, and I'm mighty curious to see what Curpertino's take on an electric vehicle is. But you know what I think would be even more interesting, more impactful, and better for the planet than an Apple Car?
An Apple ebike. Or should I say… the iBike?
Before you get blurry vision from rolling your eyes too much, hear me out.
I'd bet my bottom dollar that Apple will market its car around environmental benefits. But it takes just a little research — and common sense) to show that ebikes are a better solution than cars for many places, cities in particular.
Cue the graphic: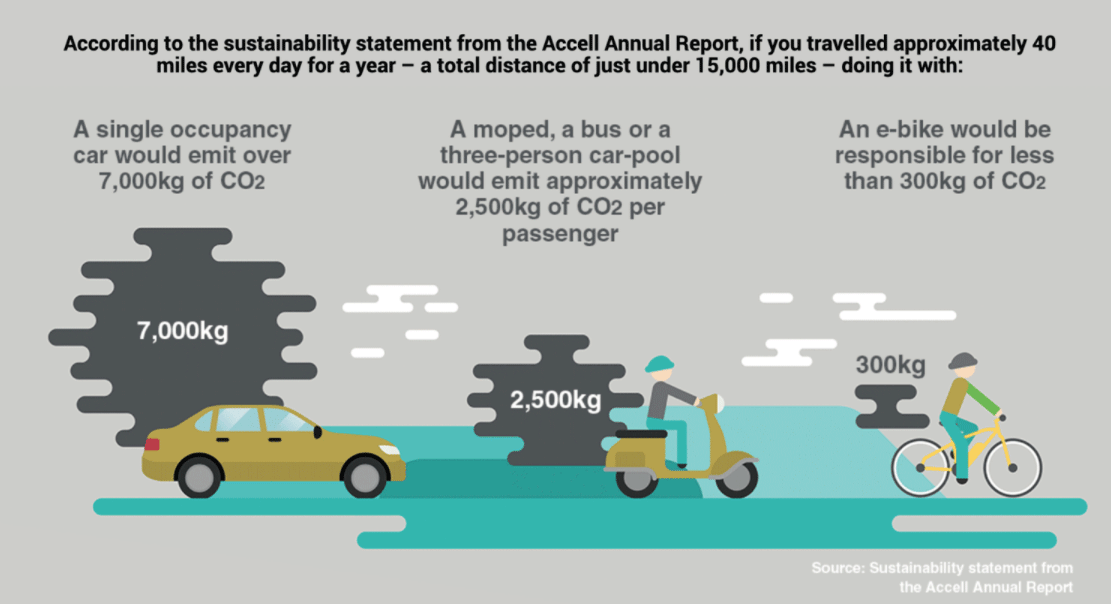 My take: My Trek Verve 2 Plus electric commuter bike weighs 52 pounds, gets less than 72 miles per charge and is not autonomous. Could Apple could do enough better to create a new market?
See also: