For once, the Street bought both the rumor and the news. By the end of the presentation, Apple shares were up a $1 for the day.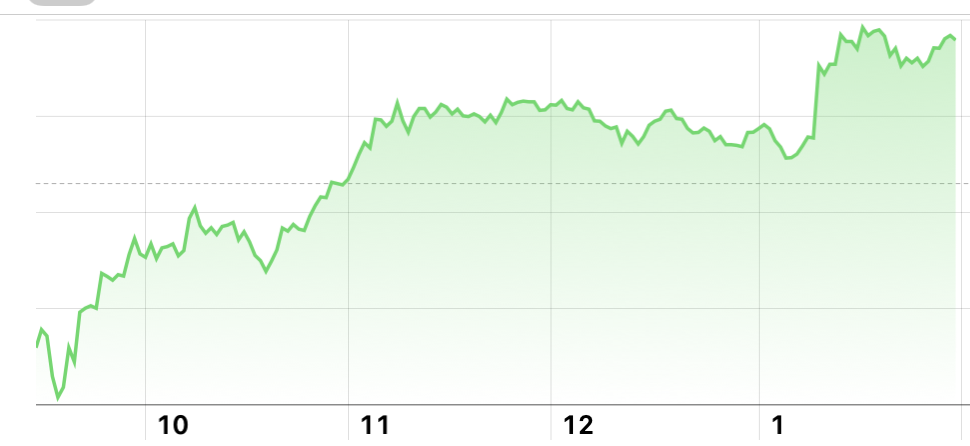 All times Eastern...
1:50 And that's a wrap. (with safety procedures in the scroll) No MacMini, but otherwise pretty much what was predicted in terms of hardware. The two chips, however, were a revelation. At least to me.
1:48 Back to Tim in the field. Designing products for creatives. Thanking everybody at Apple. Stay safe and have a great day.
1:47 Back to John. Sumarizing. $1,999. $2,499. Order today, available next week.
1:45 "This beast of a machine" video. "Deafening" sound, really?
1:41 Mac performance bar charts. Graphics. Machine learning. Up to 16X faster than Intel. More streams than the Appalachians. 45 minutes before the first mention of the environment.
1:38 Trevor on facetime camera. ML-improved video. Audio. Improved, somehow. 6 speakers. Bigger woofers. Do people use Mac's built-in speakers a lot?
1:35 Kate on display. 24% Thinner border. The camera notch, check. ProMotion, check. Liquid retina display, check. 1000 nits sounds like a lot of lice.
1:30 Back to Craig. Back to John to talk about the new MacBook Pro. Video. MagSafe! 16 and 14 inch. Check. Fans. Ugh. Heavier than my air.  Physical keys promoted as an advance (as if the old touch keys weren't a disaster.)
MagSafe 3. New design.
Ports galore. Check.
1:27 Video: Developers on what they're doing with the new chips. These guys sound sincerely impressed.
1:24 Craig on how the new Macs will take advantage of the new chips. Threading multithread tasks or some such. For manipulating huge images. Core ML optimizations and other stuff way over my head. Major leap forward in security. (Wait, Apple's security wasn't already perfect?)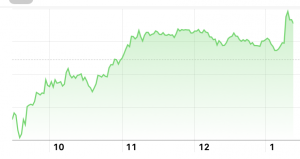 1:22 Apple share price popped a bit during the M1 segment.
1:16 Johny does the M1 segment. Pro users who need more. GPU and CPU no longer separated. 3X bandwidth as M1. 5nm tech. 33.7 billion transistors. 10 core CPU. 70% faster than M1. Up to 2X paster GPU. This is the real deal.
One more thing... M1 Max. doubles the Pro! 57 billion transistors. This feels like overkill!
1:15 John Turnus. M1 Pro (so much for the M1X).
1:14 Tim introduces the Mac segment.
1:09 Susmito. Spacial Audio is not new. 3rd generation AirPods, with spacial audio, an extra control that I missed. That's what's new. Video with dancing and water. Sweat and water "resistant." New contour. Adaptive EQ. Battery life 6 hours., 5 min charging for another hour. MagSafe in the case. $179. I'm getting a pair!
1:08 Back to Tim. AirPods. Now most popular headphones in the world.
1:05 HomPod mini. (Watch, the original HomePod will have been disappeared.) Reminders, intercom. Old stuff. New colors.
1:04 Zane starts Apple Music segment. Siri playlists. Dinner party. Winding down. This is weak tea. Playlists, bah.
Voice Plan for $4.99, new lower-cost entry point. Not clear atfirst glance. what's left out.
1:03 AirPods mentioned. Mac and iPad. HomePod mini, Apple Watch, Apple Music.
1:02 Tim Cook in the field behind the Spaceship. Today: Music and the Mac.
1:00 Video. Old iMac. Guy at keyboard and mic. Looks like GarageBand. Music is laid down in tracks.
12:59 Music and light show speeds up...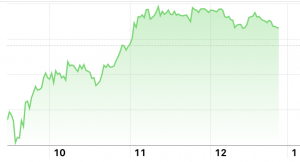 12:56 Apple, which opened in the red, turned green in midmorning trading. Buy the rumor...