Since then, Apple's market value has grown nearly sevenfold  -- from $348 billion to $2.475 trillion.
From Felix Richter's "A Decade of Growth: Apple Thrived Under Tim Cook" posted Tuesday:
Besides strongly recommending Tim Cook as his successor in his resignation letter, Jobs stated his belief that "Apple's brightest and most innovative days are ahead of it," a notion that many Apple enthusiasts and admirers of Jobs' life's work did not share at the time...
And yet, ten years into Cook's tenure at the helm of Apple, it must be concluded that Jobs was at least partly right. While the jury is still out on whether the past decade was the most innovative in Apple's history, it certainly was the brightest in terms of growth and execution. As the following chart shows, Apple's revenue and profit more than tripled between 2011 and 2021, as the company constantly expanded the ecosystem of devices and services around its flagship product, the iPhone. As a consequence, Apple's market capitalization grew from roughly $350 billion on the day of Steve Jobs' resignation to almost $2.5 trillion 10 years later.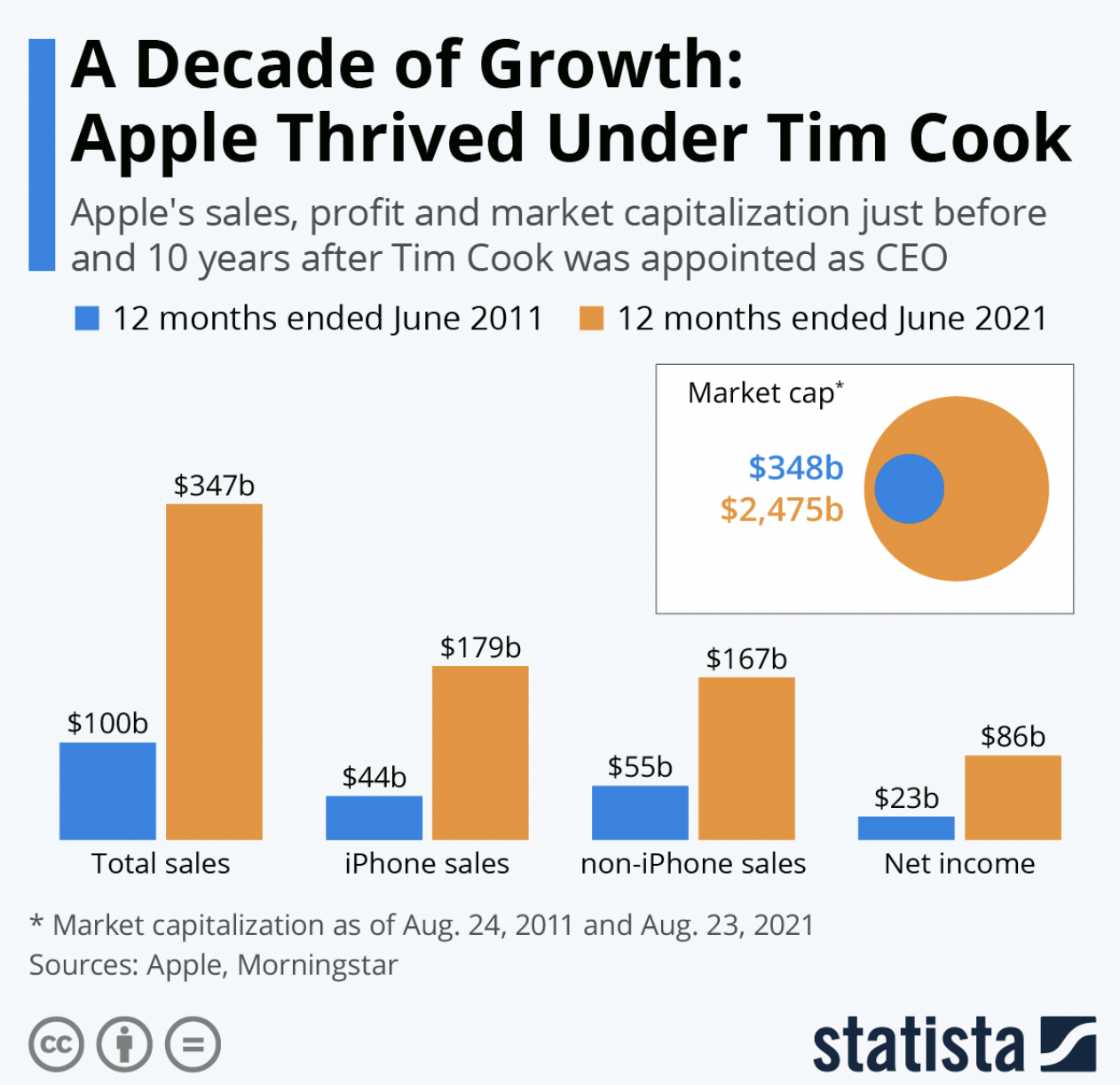 My take: Thanks to friend-of-the-blog (and former art director) David Thall who created a couple original illustrations.