HP's channel inventory rose 480% over the past eight weeks due to a combination of easing supply constraints and moderating demand.
From a note to Morgan Stanley clients that landed on my desktop Friday:
PC channel inventory is now 105% above pre-COVID levels ex-Samsung (Exhibit 1), and 73% of the channel fill over the past 8 weeks has come from HPQ (Exhibit 2). While the rate of channel fill has flattened for Lenovo, Acer & Asus over recent weeks and Samsung's inventory levels have fluctuated, HPQ's channel inventory continues to climb and is up 480%+ over the past 8 weeks (Exhibit 3).
We believe this is largely attributed to Chromebooks, which make up 21% of HPQ's total PC unit sales. During CDW's 2Q earnings call, management noted that they are seeing Chromebook backlog come down due to a combination of easing supply constraints and moderating demand. In addition, Nikkei Asia reports that there has been a "sudden correction" in Chromebook component orders since July, and PC companies have scaled back Chromebook orders to suppliers by 20%+, which translates to 10M fewer shipments this year...
On a TTM basis, Apple was the largest share gainer, gaining 100 bps Y/Y, however, its unit share of 8% still trails behind Dell at 15.4%, HPQ at 21.9%, and Lenovo at 23.7%. This reflects both the strength of Apple's M1 lineup and commentary from management that Apple still has room to penetrate the PC market. On a TTM basis, Dell was the largest share loser (-140 bps Y/Y), followed by HPQ (-130 bps Y/Y).
Cue Exhibits 1-3: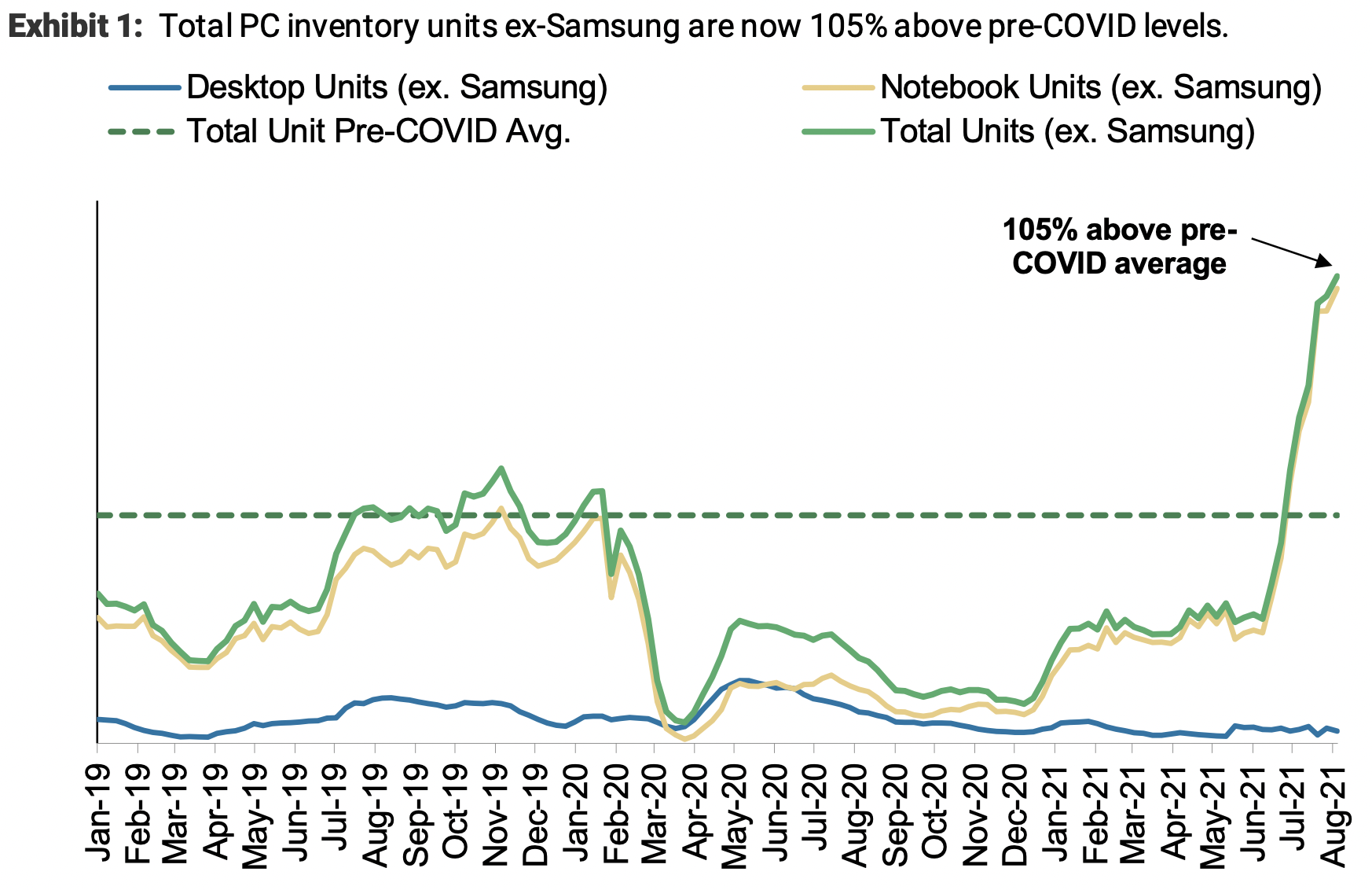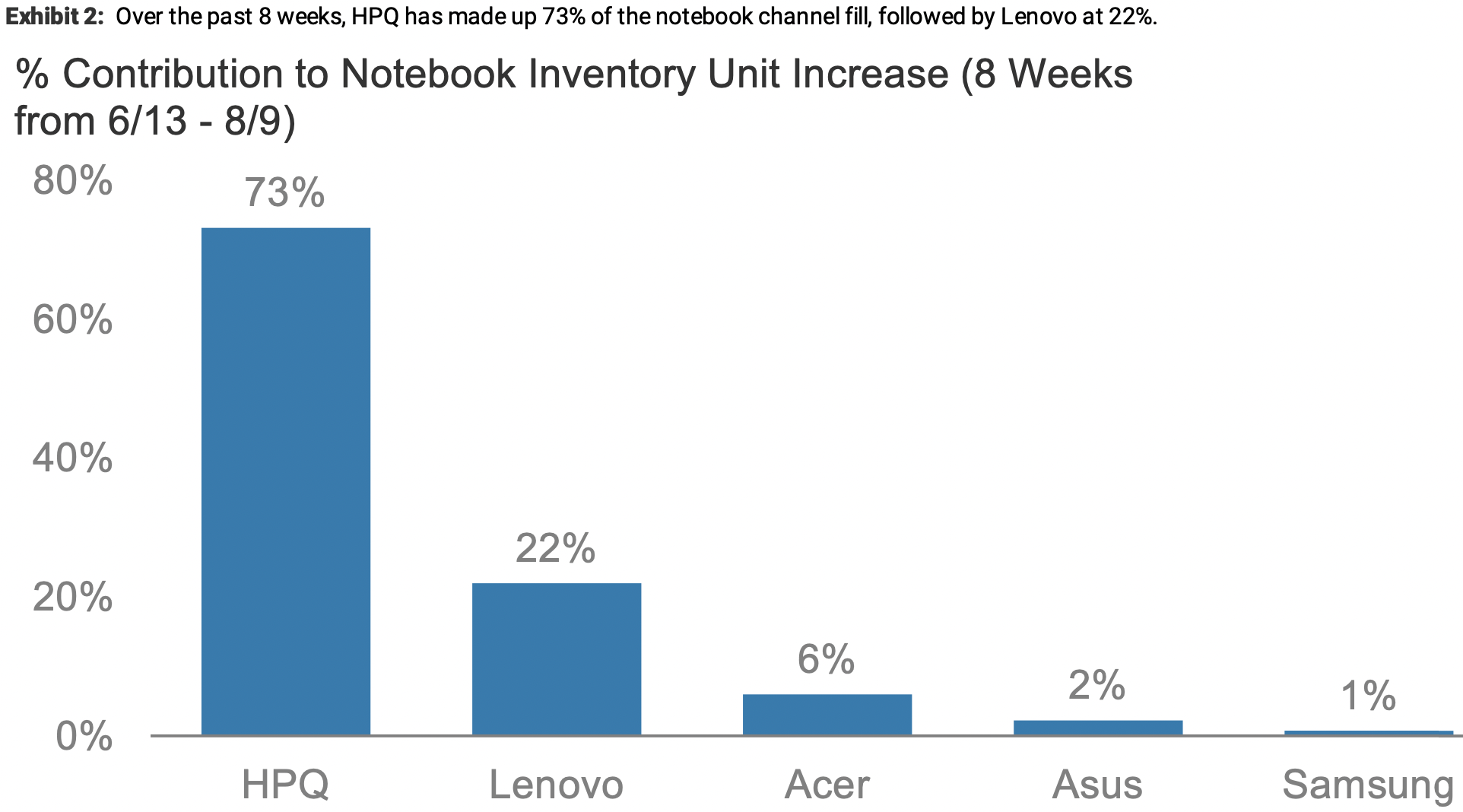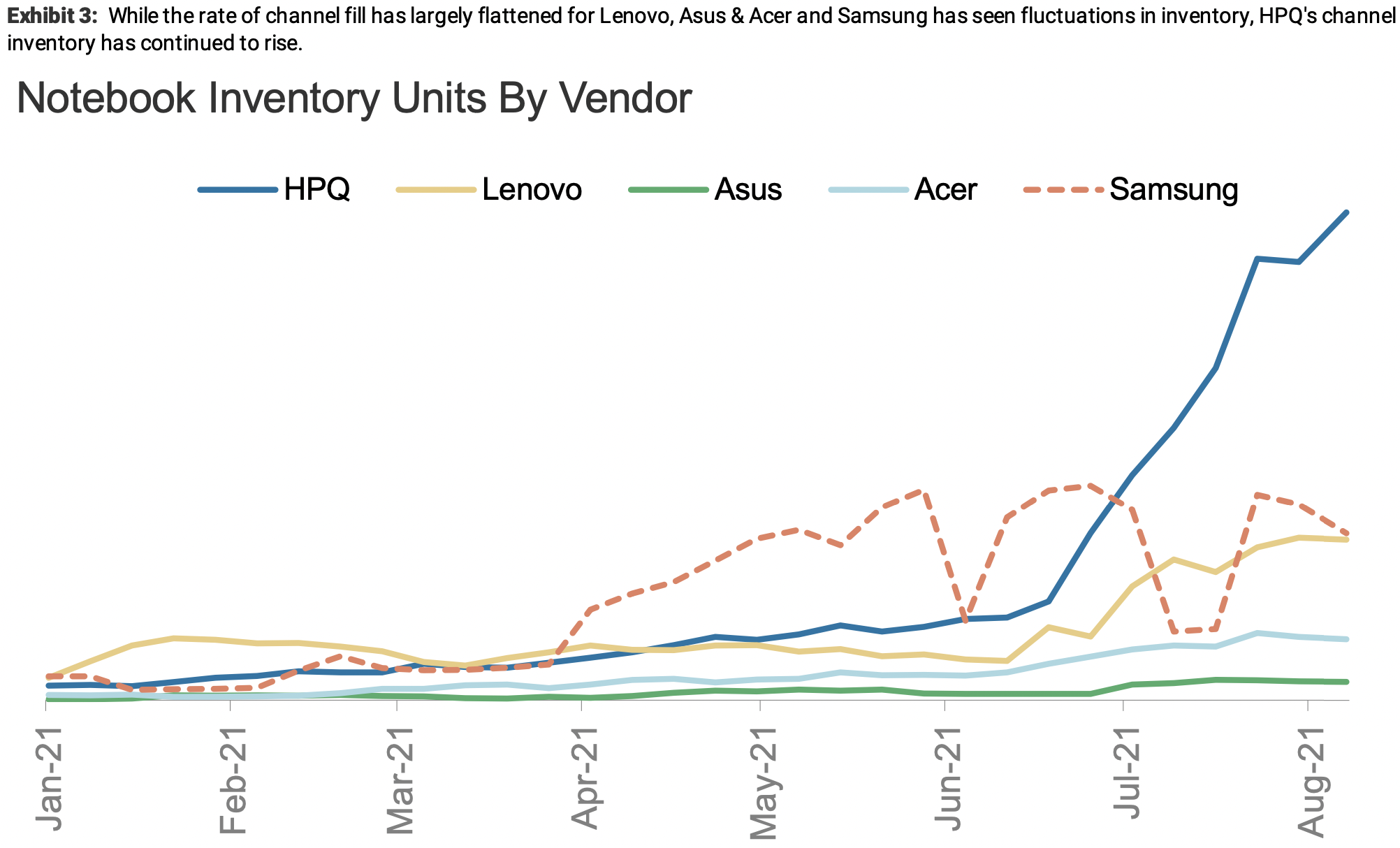 Click to enlarge. 
My take: For serious work, you eventually want a computer with plenty of on-board storage and an industrial-strength operating system.