A place for Apple traders and investors to share their best ideas.
To get things rolling (and lacking anything better from my usual subjects), here's Louis Rossmann — a Tim-Cook-merch-selling YouTuber — discovering this guy named John Gruber and being persuaded that his (Rossmann's) first take on Apple's child safety initiative had been wrong. If you didn't read Gruber's post all the way to the end, Rossmann will do it for you.
Below: Apple vs. the S&P 500 last week, normalized…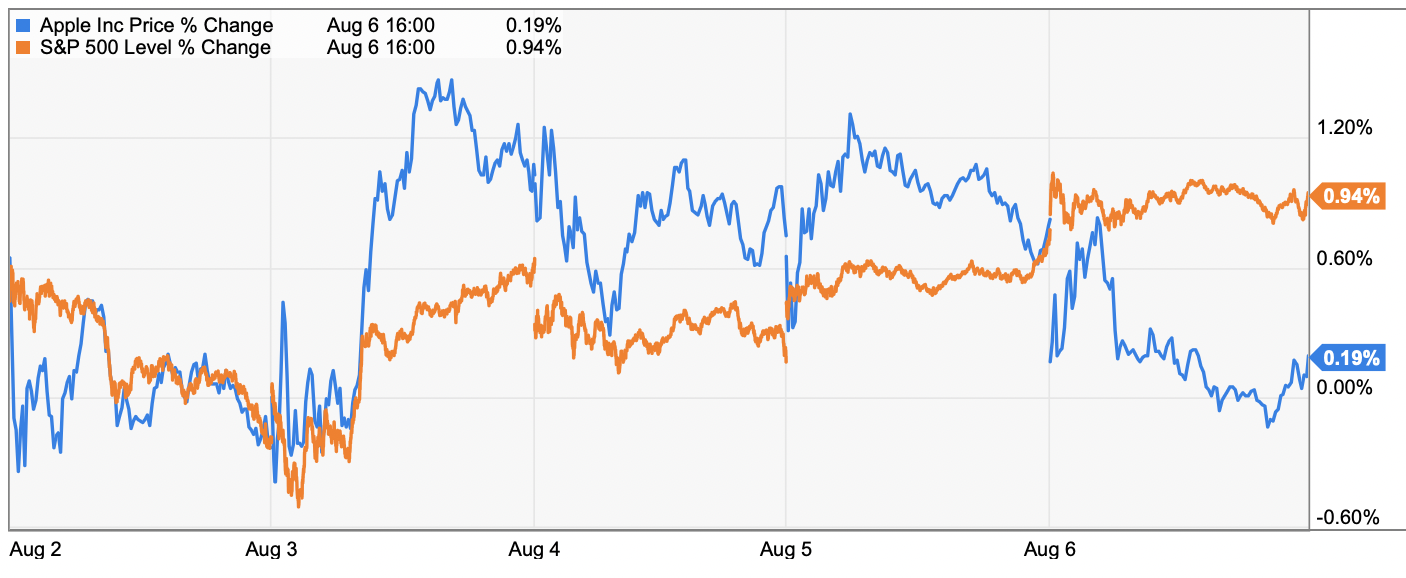 Disclosure: Although I am now an Apple shareholder (see Why I bought a share of Apple, my first), I am in no position to give trading advice. Don't blame me if you drain your IRA doing something you read about here.
See also last week's trading strategies.