If the No. 1 favorite were included in the map above, the U.S. might be colored in GameStop red.
From Peter Hanks' "What are Millennials and Gen Z Investing in?" posted Thursday on DailyFX:
Apple is the most popular millennial investment in seven states: It might come as no surprise to see that tech giant Apple is one of the brands leading the way for millennial and Gen Z investments. At the time of writing, its share price sits at $134.16, an increase from $69.23 over the past year. Covid-19 has certainly played a part in the company's success, with people across the globe relying more than ever on technology to keep them connected.
Apple is the most popular stock among the demographic group we studied in Alabama, Florida, Kentucky, Mississippi, New Hampshire, New Mexico and West Virginia.
Cue the charts: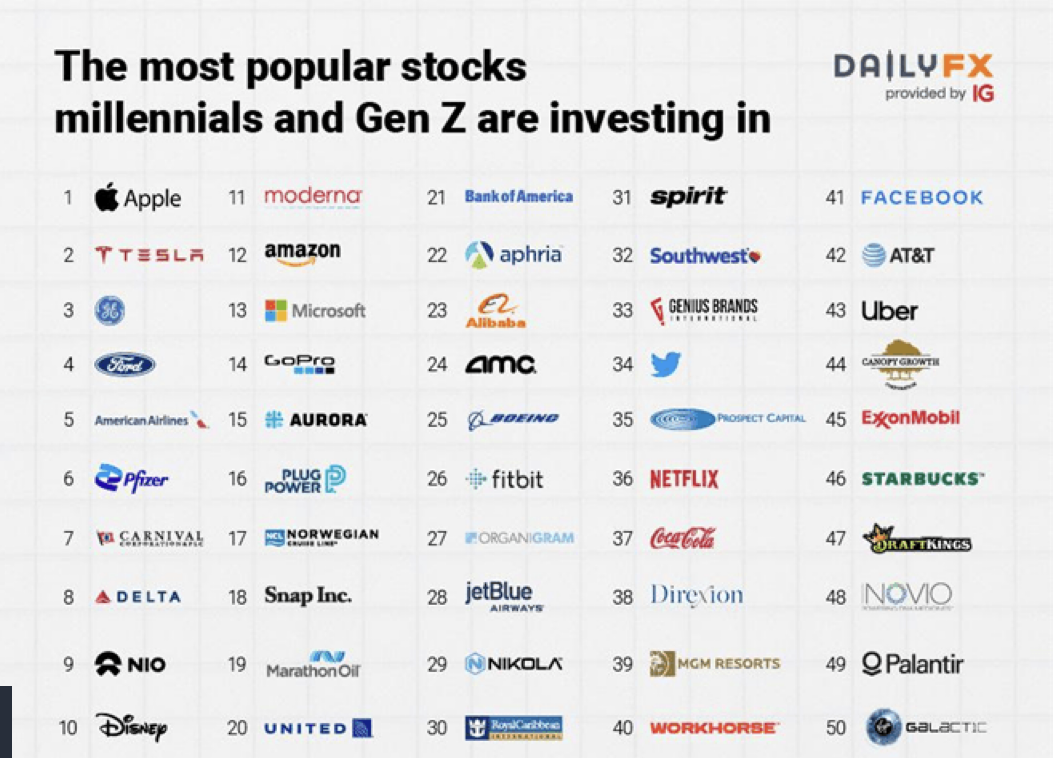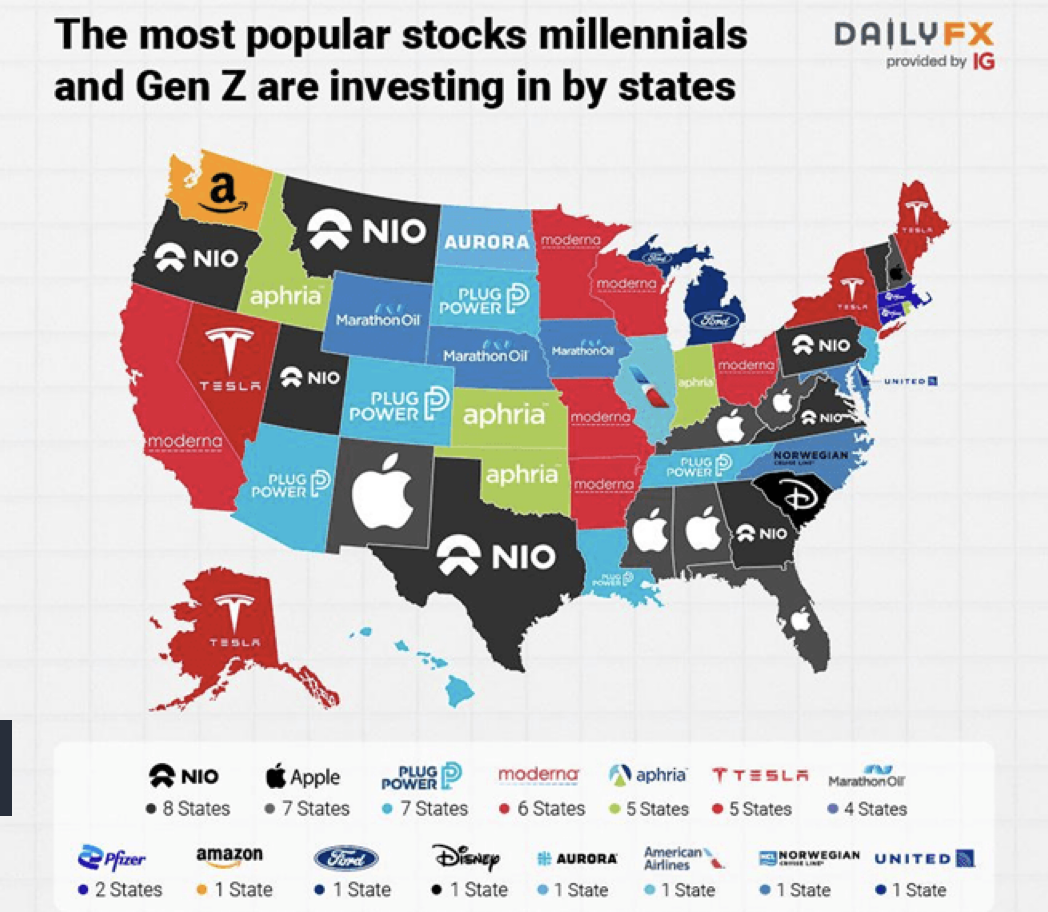 My take: The methodology…
To identify the top millennial and Gen Z investments, DailyFX used data from Robinhood, a stock trading platform in order to determine the brands millennials are investing in the most. The users of the app are predominantly 18-35 years old, the demographic of a majority of millennials and Gen Z users. By utilizing search volume from the last 12 months (sourced April 1, 2021) , DailyFX determined the most popular stock for millennial investors in each state of the United States based on the percentage increase, overall.
GME stock was not included as that would dominate the end results, skewing them for the search volume increases from Reddit-fueled activity. (emphasis mine)