"This Facebook-financed survey from December 2020 was narrowly tailored to give the false impression that there's little competition on the App Store," an Apple spokesperson told The Verge. "In truth, third-party apps compete with Apple's apps across every category and enjoy large scale success."
The spokesperson said the survey's methodology was "seriously flawed in a number of ways" and that the results contradicted Comscore's recent April 2021 rankings on app usage. But those rankings didn't attempt to factor in the usage of all preinstalled apps like the Facebook-commissioned study did.
My take: Lame. The bar charts (below) speak for themselves. The only tailoring I saw was the exclusion of Safari and Chrome, which if included would have made Apple and Google look even more dominant. That there is fierce competition on the App Store does not negate the fact that Apple's pre-installed apps rise to the top.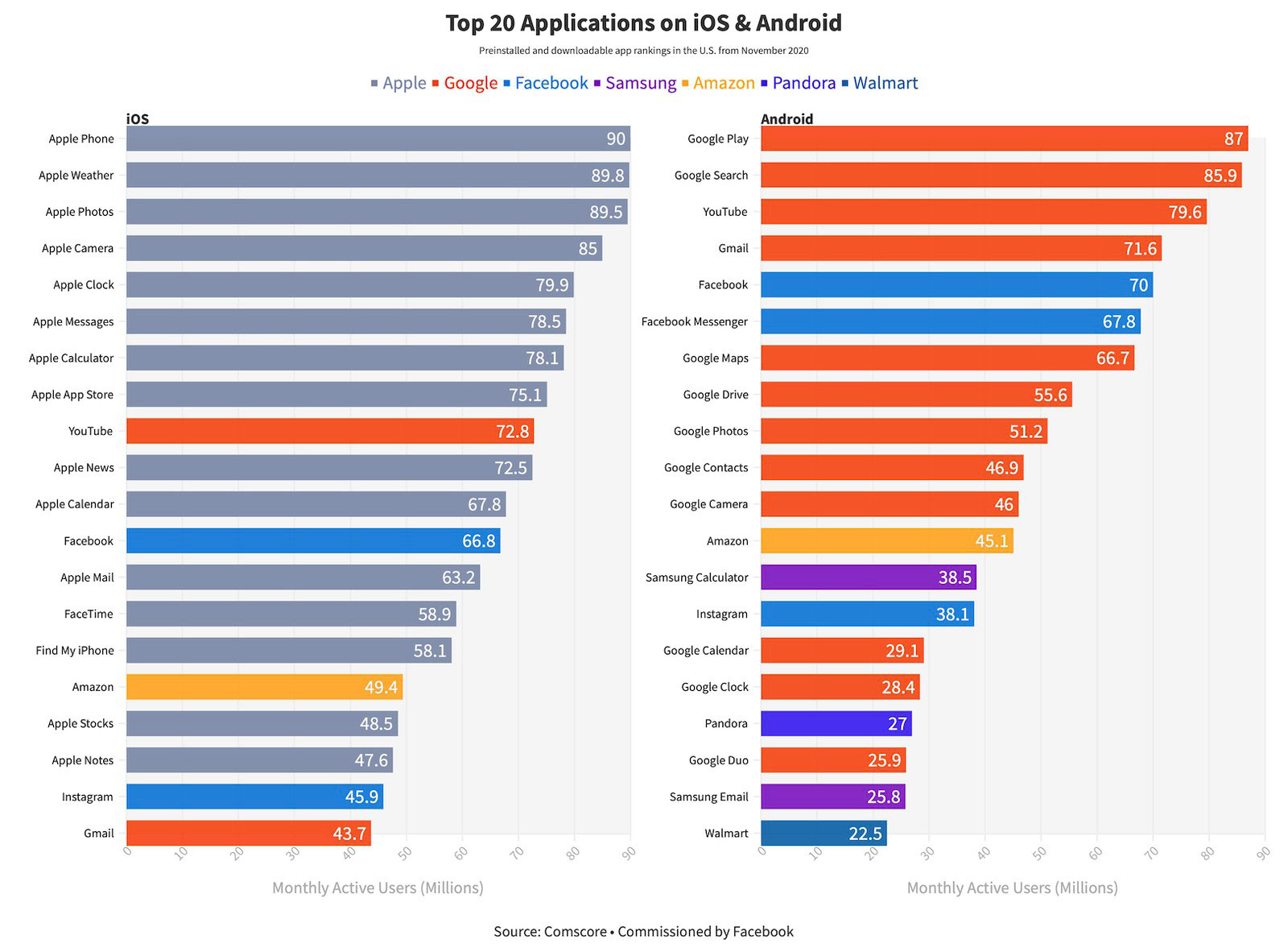 Click to enlarge.