A place for Apple traders and investors to share their best ideas -- first week of fiscal Q4 edition.
To get things rolling, here's CNBC's (and my former Fortune colleague) Jon Fortt sensible arguing that the push in Congress to regulate big tech is a bad idea -- and maybe a good idea:
Below: Apple vs. the S&P 500 last week, normalized…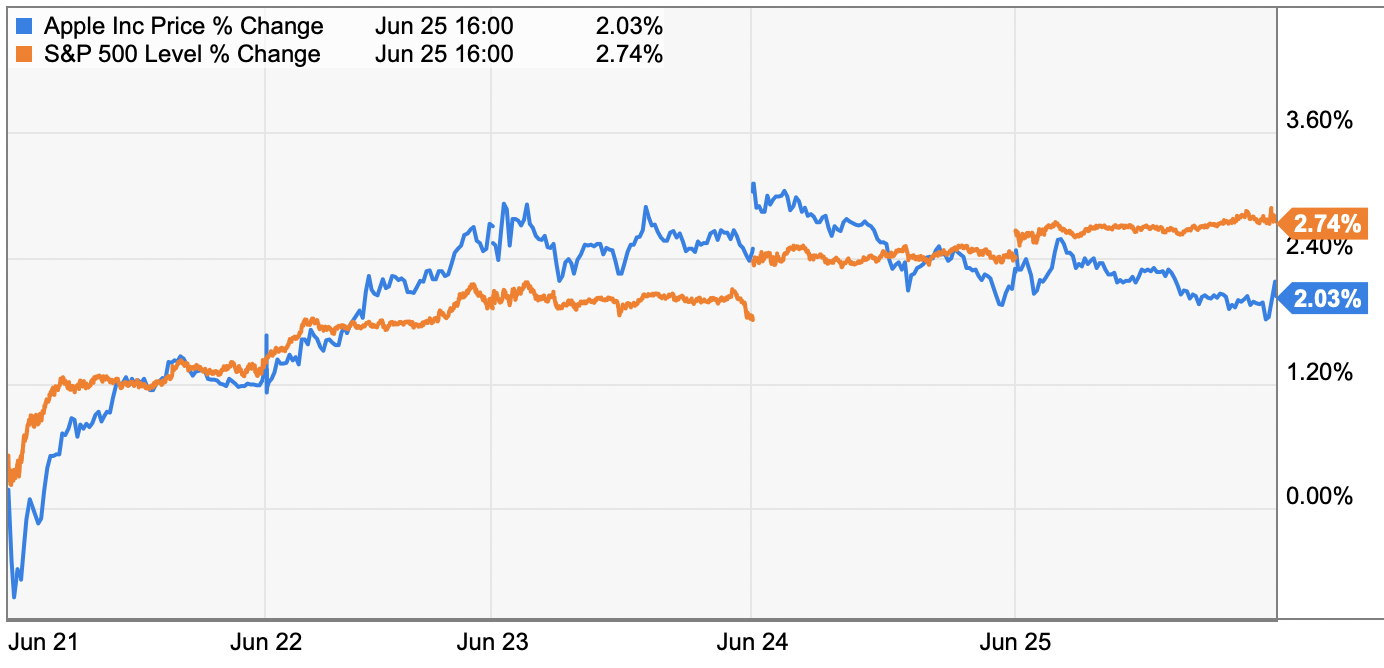 Disclosure: Although I am now an Apple shareholder (see Why I bought a share of Apple, my first), I am in no position to give trading advice. Don't blame me if you drain your IRA doing something you read about here.
See also last week's trading strategies.