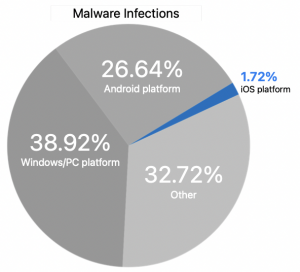 Epic's argument is that Apple touts its app review process as a key benefit of the App Store ecosystem when, in actuality, the process fails to catch hundreds of thousands of scam and phishing apps each year. The company specifically points a figure from 2017, when Apple said it removed more than 400,000 apps from the App Store...
At the heart of Epic's argument is the 30% cut of transactions that Apple takes, but Apple said that this is standard industry practice and that Apple's effective cut from the App Store has decreased over the years. Apple argued that if Epic prevails in this case, "other integrated ecosystems will fall too," including Sony, Nintendo, Google, and Samsung.
My take: The two side's opening slideshows tell the story more succinctly than the lawyers can. Thanks to 9to5Mac for downloading them.