Analyst Katy Huberty said "peer multiple compression" drove her Apple target down. If anything, Apple seems to be dragging the FAAMG down.
Apple has trailed Facebook, Amazon, Microsoft and Google this quarter in both share price…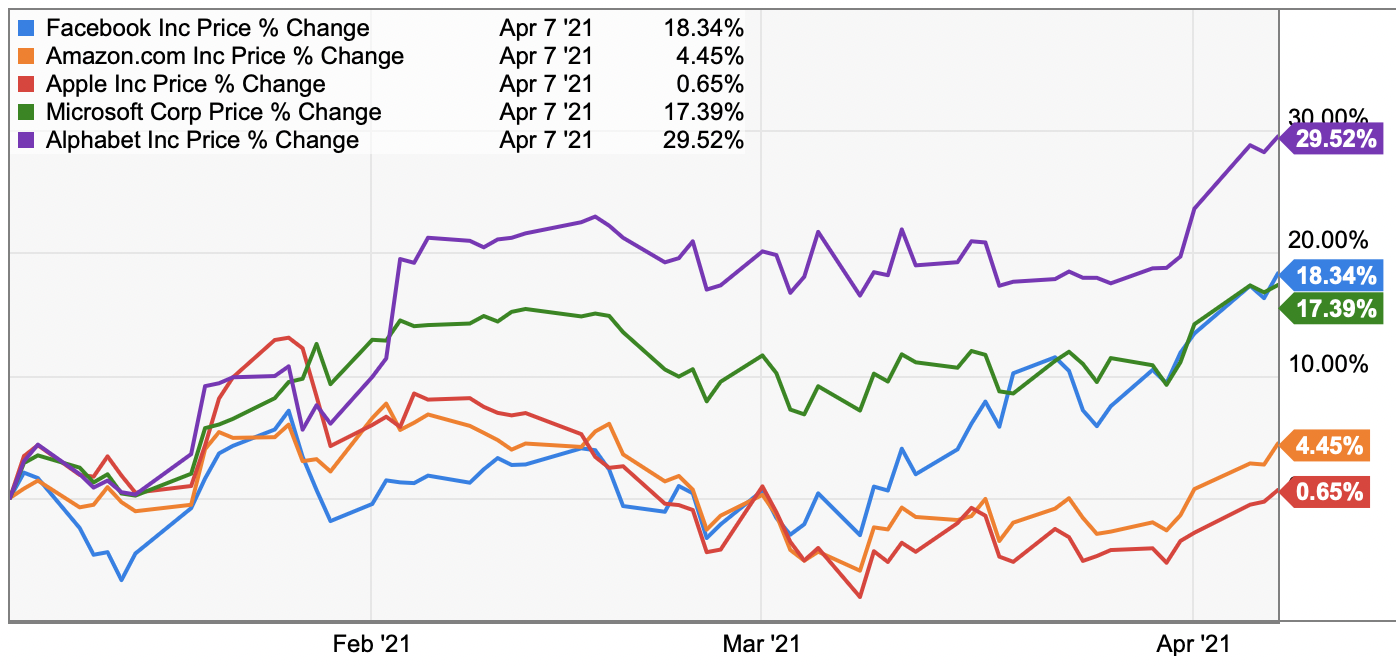 and PE ratio: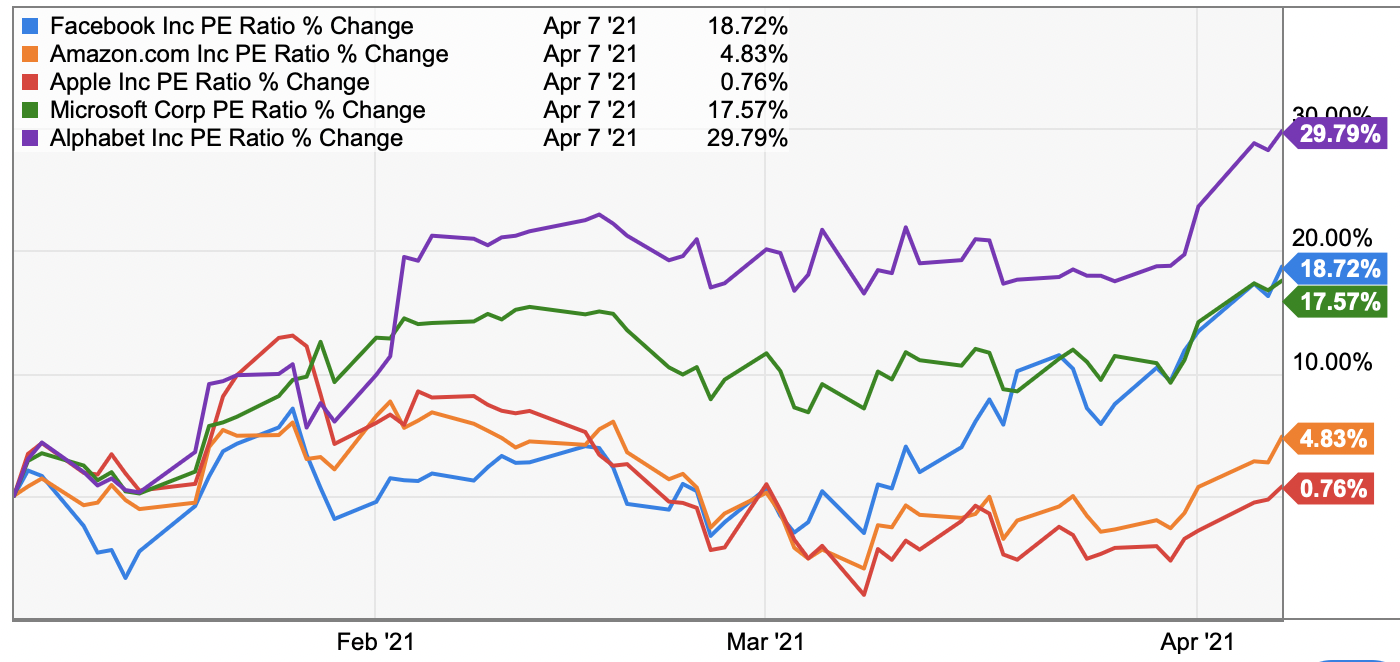 My take: I would have thought Google, Amazon and Facebook, whose PE ratios grew by double digits over the past three months, would be feeling the peer pressure on their multiples.