Exclusive: The analysts (pros and indies) have placed their bets in advance of today's December quarter results. The fun starts at 4:30 p.m. Eastern.
First the summary:

Click to enlarge.
Below: The individual analysts' estimates—as complete, accurate and up-to-date as I can make them, Wall Street professionals in blue, independents in green. Corrections (and filled-in blanks) appreciated, but the window closes at 12 p.m. Eastern.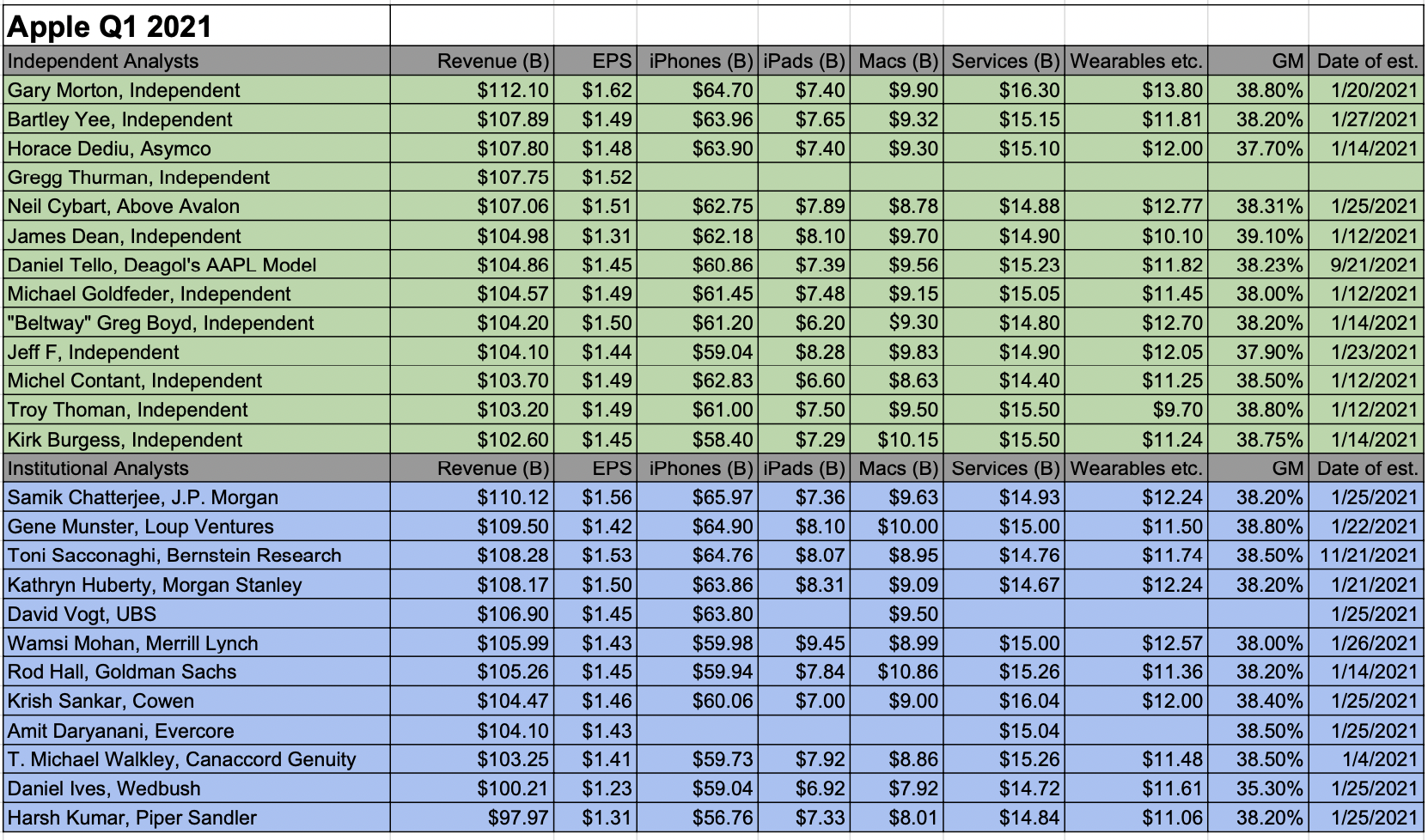 Tune in after the markets close today for Apple's official results. I'll be auditing the call, and you can too. Here's the webcast link. Subscribers are welcome to comment on the action in the Apple 3.0 Slack.*
Come back Thursday morning for my regular post-earnings analysis: Five Easy Charts, Best and Worst Apple Analysts and What the Analysts Are Saying.
* Don't know about the Apple 3.0 Slack? E-mail me at ped@ped30.com with Slack in the subject line. Subscribers only, please.
Interested in becoming a subscriber? No problem. Click here.