Nobody was even close. The best was off by 43%, the worst by 112%. Average miss: 73%.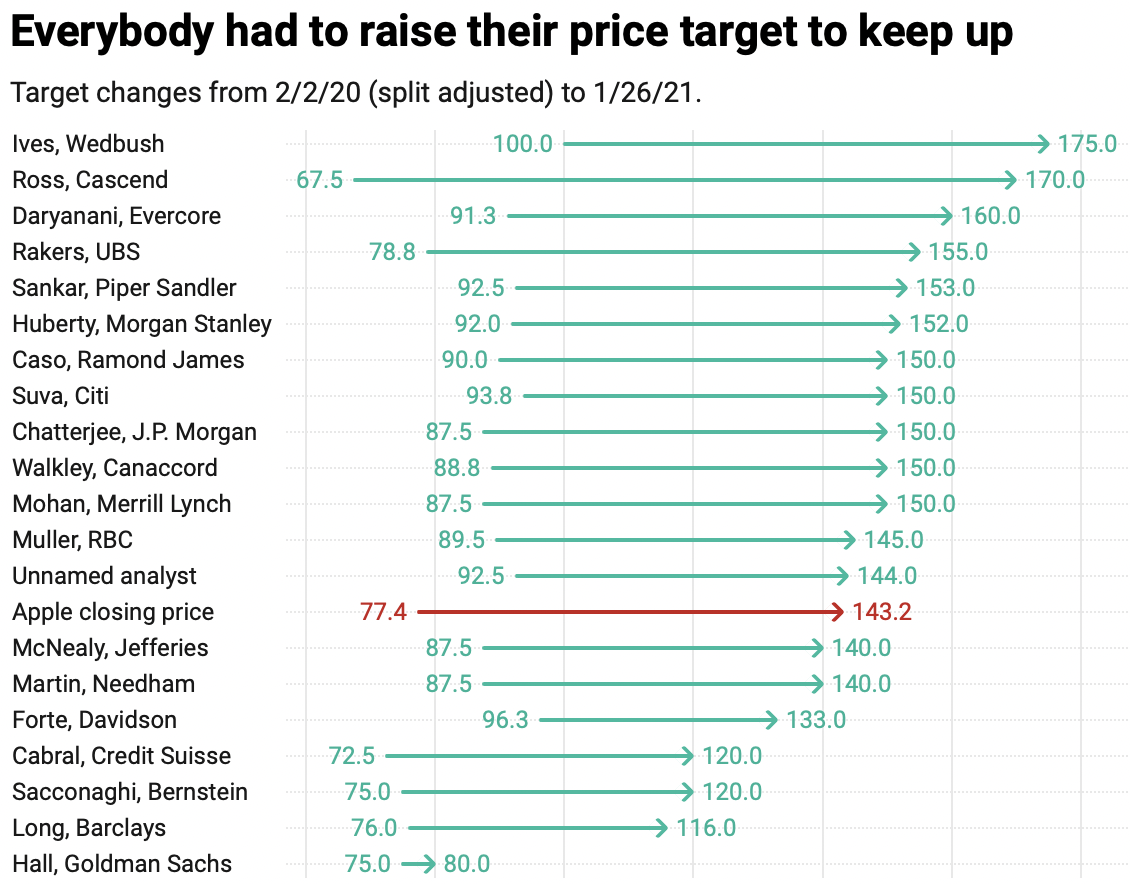 How far off were they? Click the "percentage miss" column in the chart below.

Not seeing the chart? Click here.
My take: Among the many things that broke in 2020 were Wall Street's Apple models.
Thanks to friend-of-the-blog Horace Dediu, who suggested this exercise.