An Apple-branded car, he says, makes more sense as platform than profit center.
From a note to clients that landed on my desktop Wednesday:
We believe that a car makes sense for Apple as a hardware platform supporting its services but the lower profitability of the auto business likely means that investors would see limited earnings impact from such a move.
Should Apple eventually decide to produce and sell a vehicle, we see the company as well positioned due to its strong hardware and software development and integration capabilities.
However, the long timeframe to 2024 suggests to us that Apple may want to continue keeping options open in terms of how it participates.
We note the long-standing market speculation that the company will make its own TV, thus participating in another low margin hardware market in order to advance its services objectives.
However, Apple has instead decided to sell lower priced AppleTV appliances that achieve a similar end. We see the rapidly evolving EV market as similar in the sense that how Apple may ultimately participate as a services provider by 2024 could look a lot different than what seems like a viable path today...
Profit margins are lower than Apple's current model. We believe the Auto industry has structurally lower gross margins, with Tesla currently at ~20%, compared to Apple at ~40%, and even lower operating margins that are typically in the high-single digits for major OEMs compared to Apple at ~24%. In Exhibits 1-3 below, we present sensitivities for Apple revenue and EPS based on potential eventual participation in the Auto market. While luxury brand leaders like Ferrari (covered by George Galliers) can reach 20% range EBIT margins, we see these as edge cases and potentially difficult to replicate at higher volumes.
Cue Exhibit 1-3 (click to enlarge):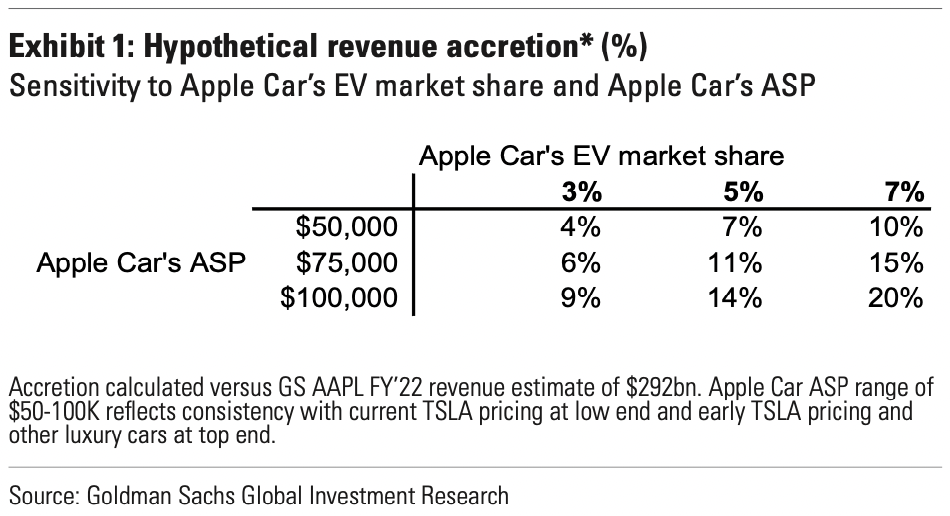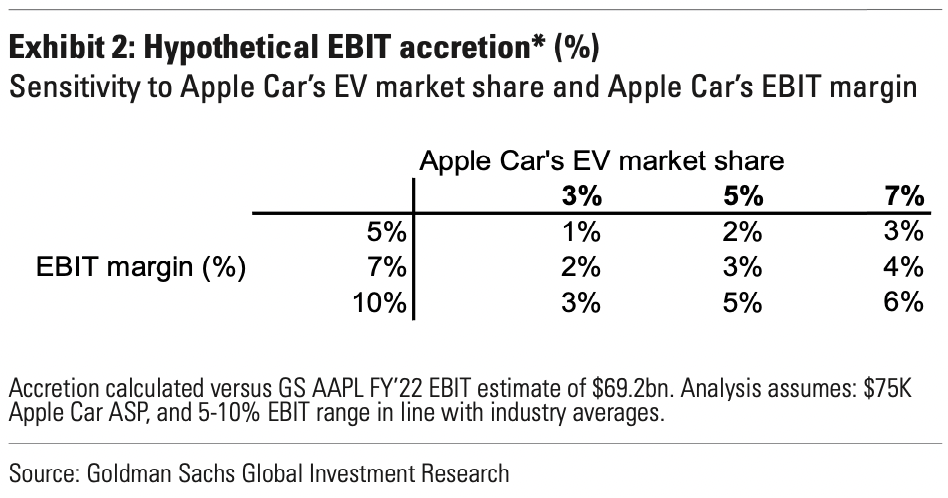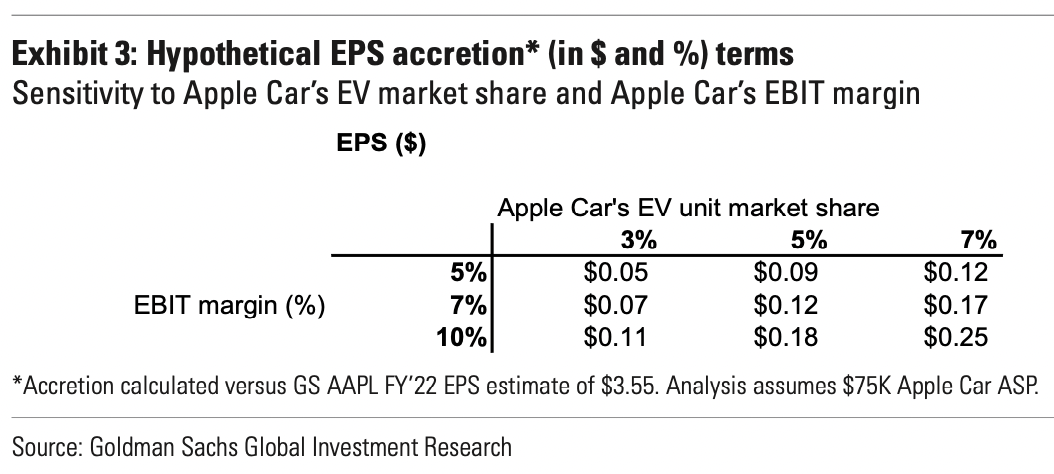 Maintains Sell rating and bottom-dwelling $75 price target.
My take: Why the Sell? Why $75? I'm beyond caring.
See also Apple 3.0's Rod Hall archives