From Gene Munster's interview Friday with former Intel engineer Zheng Li.
Cue the video:
The Apple stuff starts at the 8-minute mark.
My take: The six months Intel waited before it started shopping around Apple's crown jewels must have been in the contract. Still, is it any wonder Apple finally decided to drop Intel and design its own processors?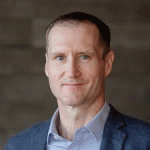 REMINDER: Munster will be the celebrity guest today (Saturday) on Apple 3.0's subscribers-only Zoom call, scheduled to begin at 3:30 Eastern, 12:30 Pacific. The event is fully booked, but friends-of-the-blog can watch the video re-run when it posts on Sunday.