The global population of TV and video streaming devices has now exceeded 1.1 billion, according to the latest analysis from Strategy Analytics' TV Streaming Platforms service.
The research, which tracks quarterly deployments of TV and video streaming devices across 27 major countries, finds that Samsung is the leading brand, with 14% of devices in use, followed by Sony (12%), LG (8%), Hisense (5%), TCL (5%) and Amazon (5%).
The analysis also shows that the Tizen platform is the leading player in TV streaming, accounting for 11% of deployed devices, followed by WebOS (7%), PlayStation (7%), Roku OS (5%), Fire OS (5%), Android TV (4%) and Xbox (4%). The platform environment is still relatively fragmented since many older, often proprietary systems are still in use.
Clickable chart below: Devices on the left, platforms on the right.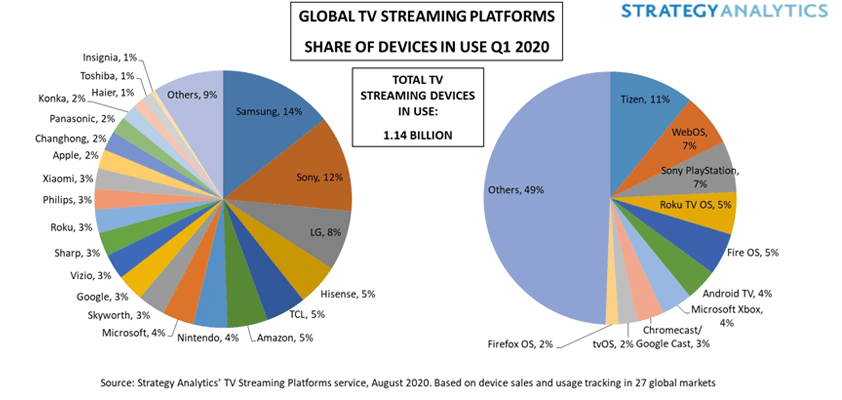 Click to enlarge
My take: What a mess. Due for a shakeout?