As Apple approached $500 (at one point getting as close as $499.47) the options market went a little nuts.
Brelow: A snapshot of Apple options trading at Friday's close, calls to the left, puts to the right. Prices in blue were "in the money":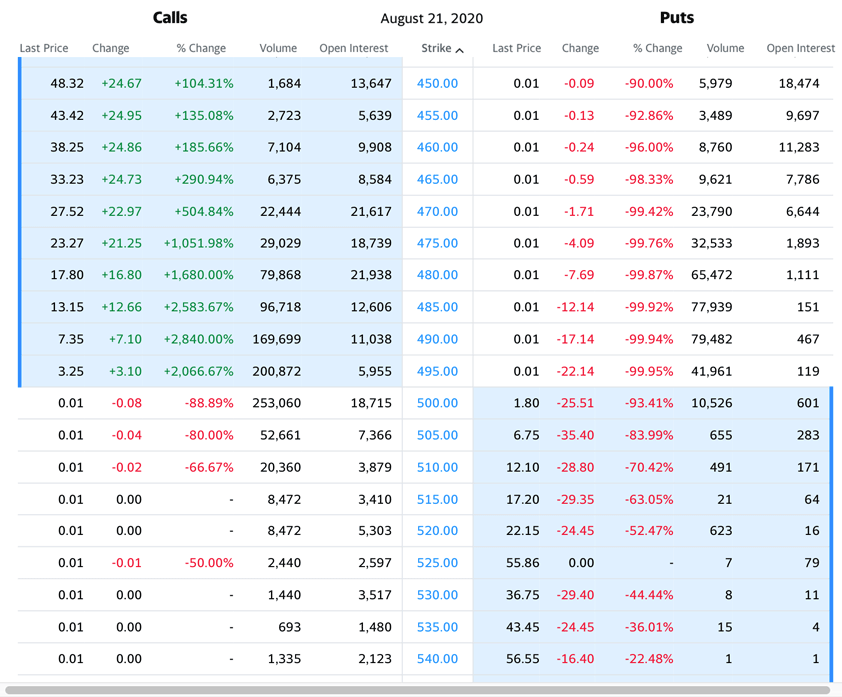 Click to enlarge. 
My take: That 2,840% increase for the Aug. 21 CALL @ $490 was nothing to sneeze at. Chasing gains like that has caused many a gambler to lose the whole pot.
For a backgrounder on what happens when a stock approaches a strike price like $500, friend-of-the-blog John Konopka recommends Investopedia's entry on Max Pain.