The fourth record high in as many days pushes three more analysts underwater. And then there were two.
Below: My full list of Apple price targets, as accurate and up-to-date* as I can make it. Corrections appreciated.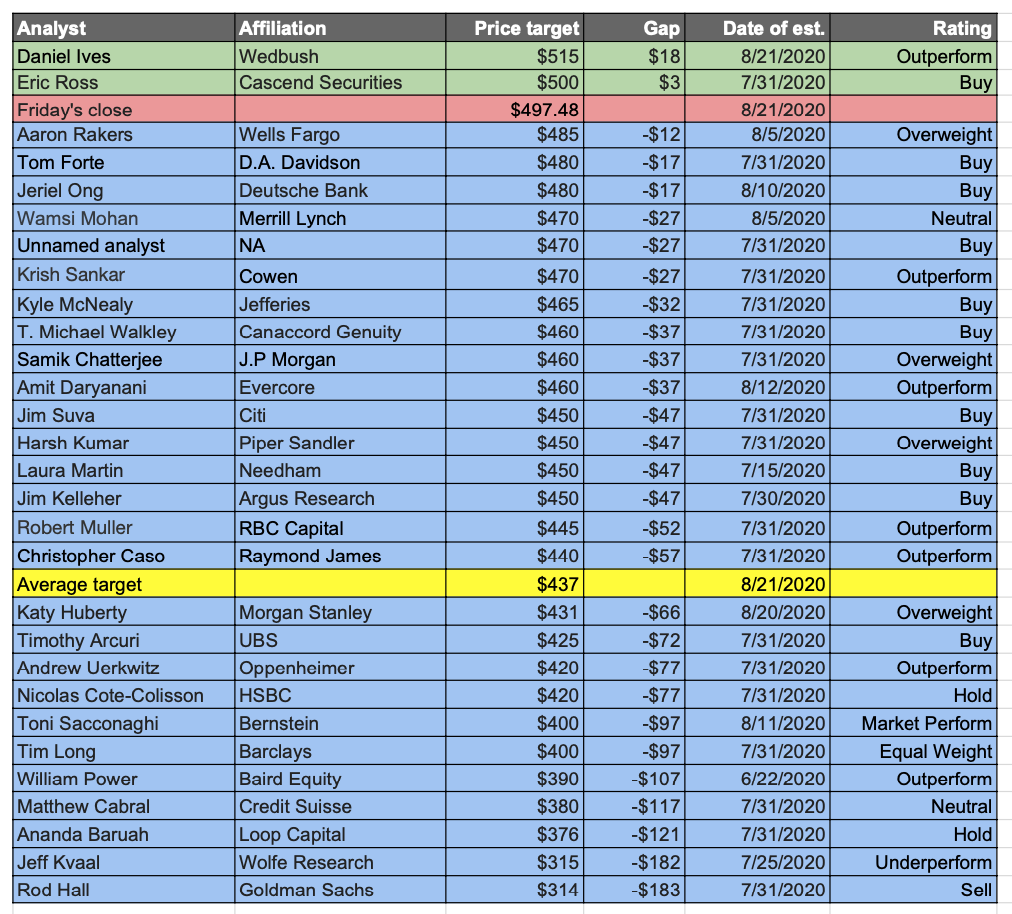 Click to enlarge. I rely on *TipRanks ($) for the estimates of an analyst who shall remain nameless (long story).
My take: Biden bump? Short squeeze? Loading up for the stock split? Feels short-lived.
UPDATED to reflect Friday's closing price. The intraday high, $499.47, came within 53 cents of a nice round number.