Apple blew past the previous high—$366.53, set on June 23—like it was standing still.
The chart below ranks the top thirty all-time high AAPL closing prices. Dates in green indicate closing price was an all-time high at that time.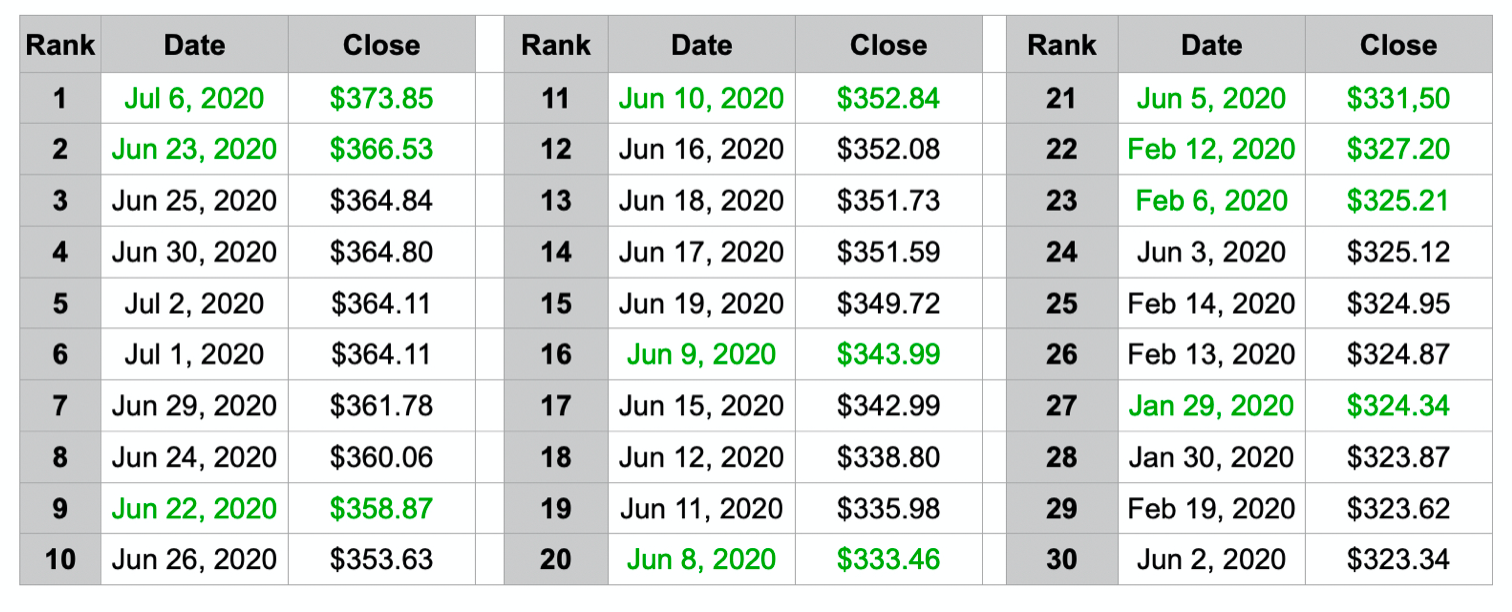 Thanks to AAPLInvestors' Terry Gregory, keeper of the stats.
My take: Ironic that Apple is hitting all-time highs as daily COVID cases do the same.