Americans say 100 leading companies played a truly essential role during the crisis.
The top 10, based on the survey, are (in order): United States Postal Service, Clorox, Google, United Parcel Service, Walmart, Amazon, Purell, Microsoft, FedEx, and CVS.
The Essential 100 rates companies based on their resolve, integrity, responsiveness and permanence.
What is clear from the survey is corporate America is seen as part of the solution today, rather than the problem, as was the case during the 2008 financial crisis.
Below: The top 100: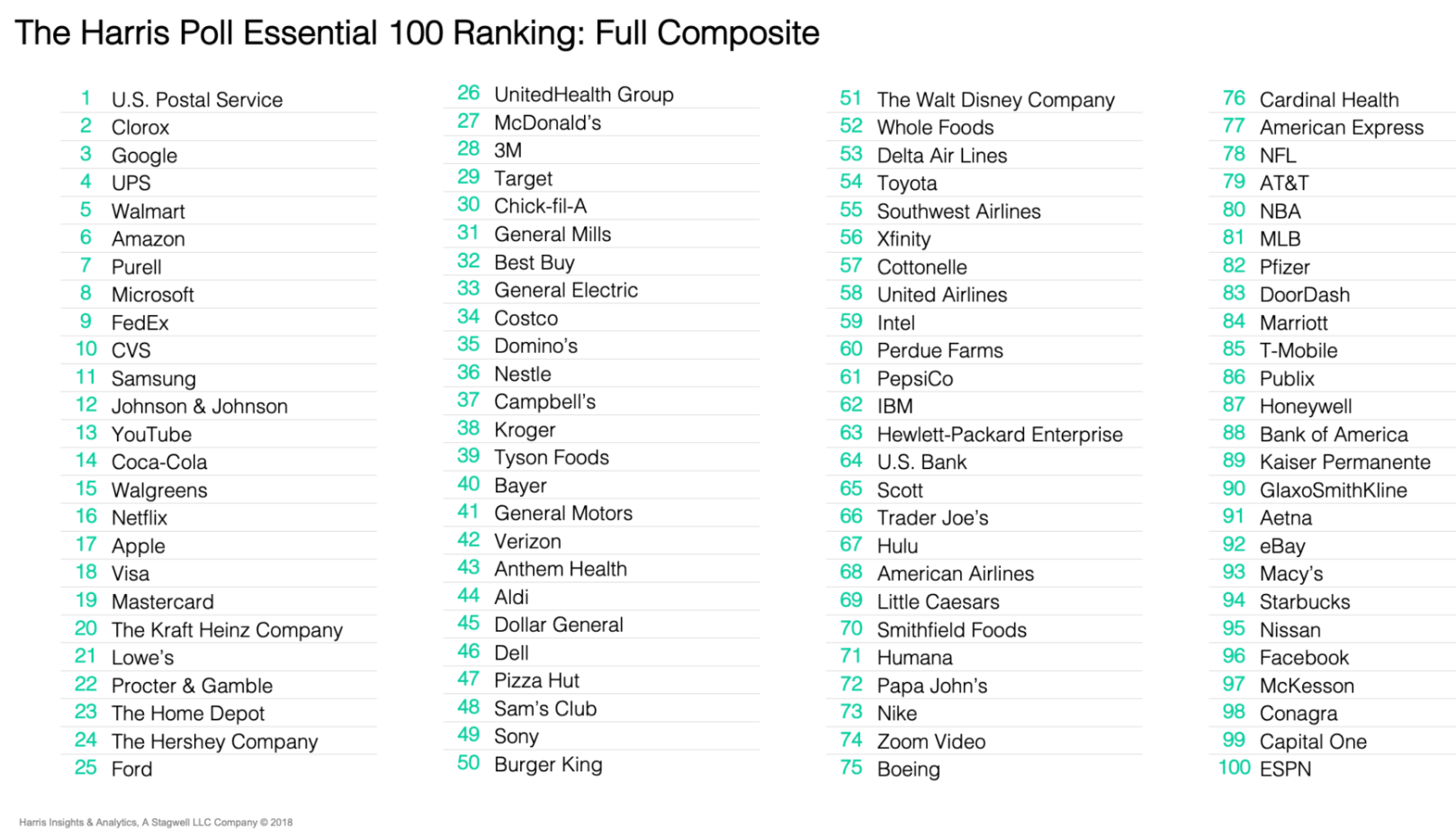 Click to enlarge. 
Methodology:
The Harris Poll asked a representative sample of 2,032 Americans which companies are the most 'essential' to America. The Essential 100 poll was conducted among the leading American corporations (and corporations operating extensively in America) across industries.
My take: Hard to argue with Clorox or Purell. And we do like our delivery people. But how does Samsung rank higher than Apple?