As the virus raced around the world, Samsung, Huawei and Oppo got clobbered. Apple not so much.
From "Gartner Says Global Smartphone Sales Declined 20% in First Quarter of 2020 Due to COVID-19 Impact":
While Apple is not as dependent on China as Huawei, Oppo or Vivo are, it faced supply constraints and store closures which negatively impacted iPhone sales in the first quarter of 2020. However, the impact of the pandemic was less significant than for the other top vendors. Apple's iPhone sales declined 8.2%, totaling 41 million units in the first quarter of 2020.
"Apple had a strong start to the year thanks to its new product line up that saw strong momentum globally. If COVID-19 did not happen, the vendor would have likely seen its iPhone sales reached record level in the quarter. Supply chain disruptions and declining consumer spending put a halt to this positive trend in February," said Annette Zimmermann, research vice president at Gartner. "Apple's ability to serve clients via its online stores and its production returning to near normal levels at the end of March helped recover some of the early positive momentum."
Cue the spreadsheet: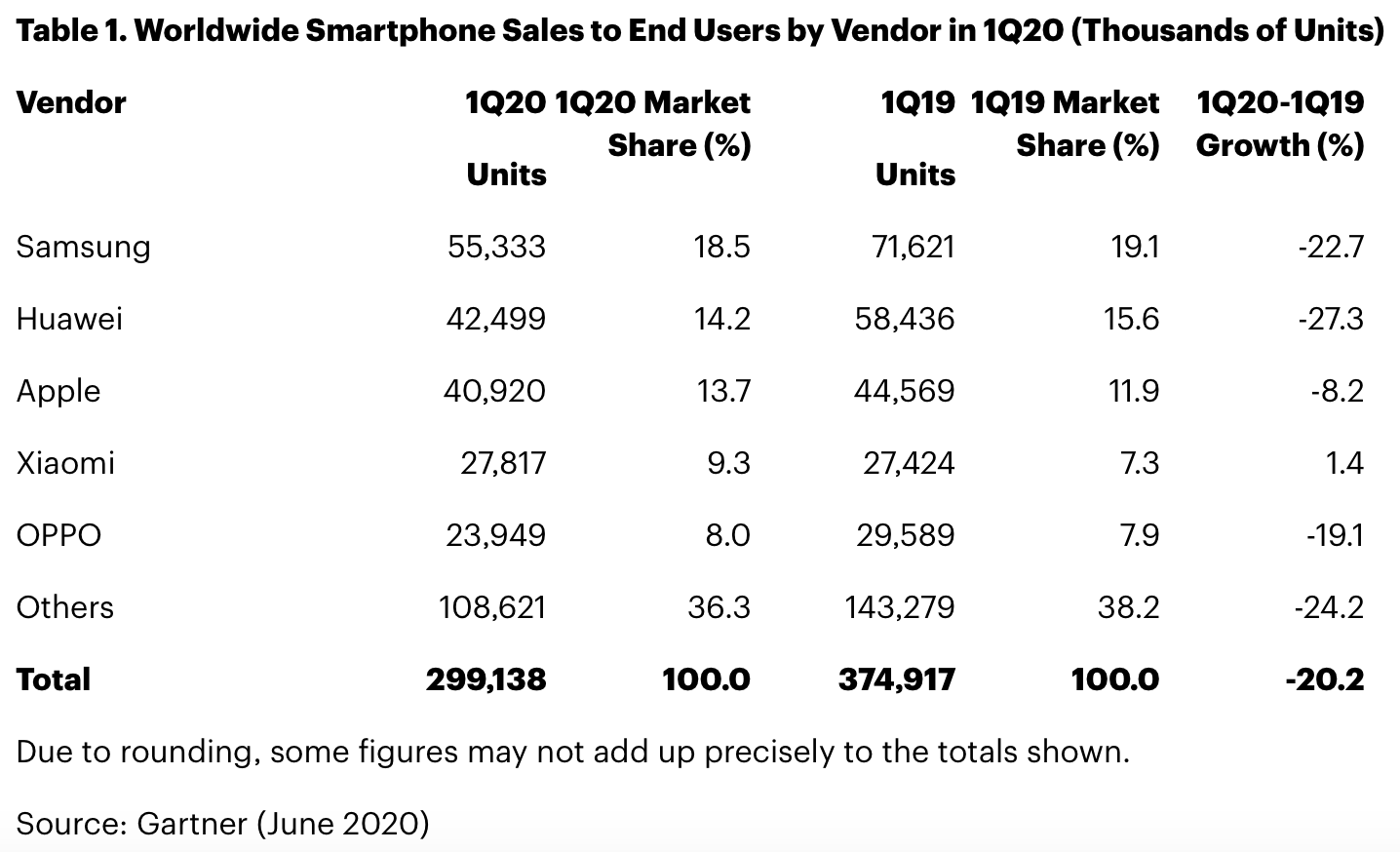 My take: Resilience.