Even the uber bears think Apple has nowhere to go but up in the next 12 months.
Below: My full list of Apple price targets—now with gap between target and closing price—as accurate and up-to-date* as I can make it. Corrections appreciated.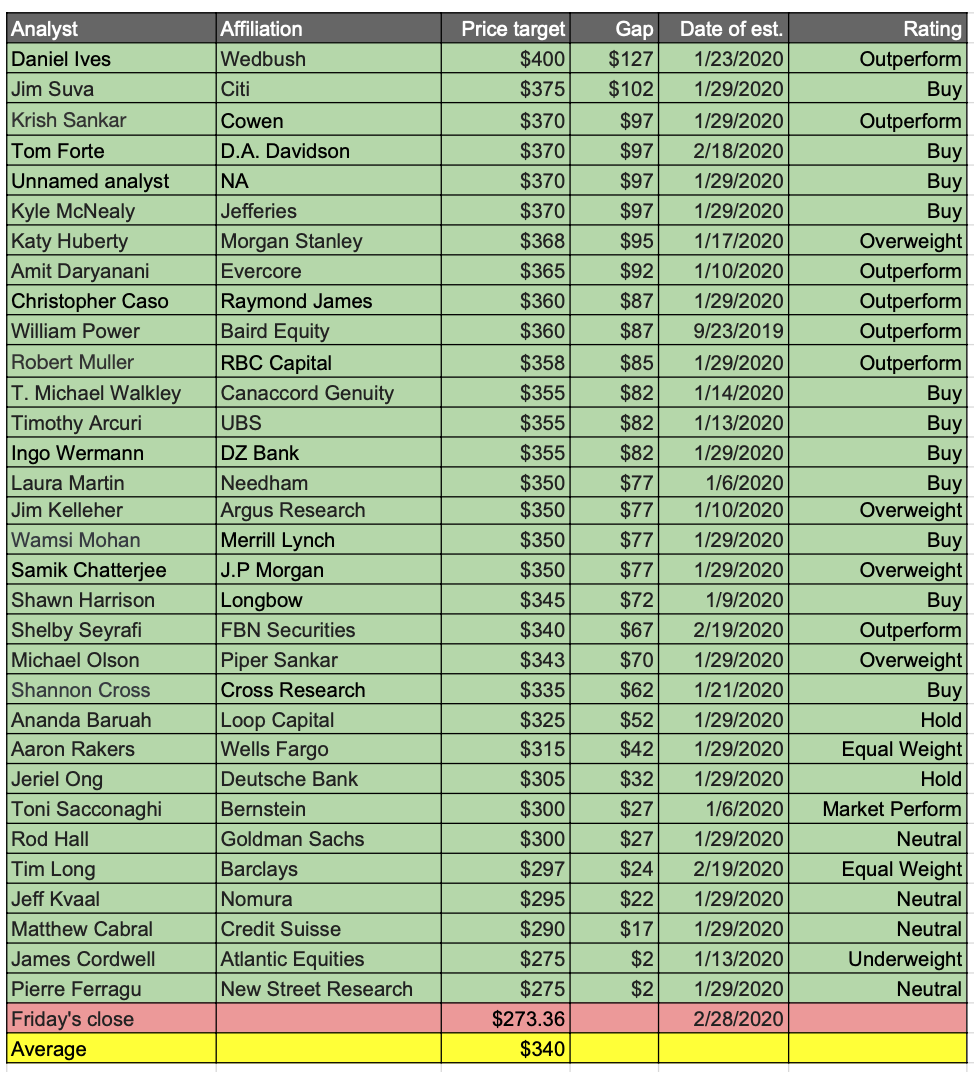 Click to enlarge. *I rely on TipRanks ($) for the estimates of an analyst who shall remain nameless (long story).