"Made by a company that runs sweatshops in China"
From "Ricky Gervais calls out Tim Cook, Apple TV+" in SFGate Sunday night:
Seated among the star-studded audience at the 77th Annual Golden Globe Awards was Apple CEO Tim Cook, and it's likely he didn't know what he was in for.
Cook was attending in support of the Apple TV+ series, "The Morning Show." The exploratory newsroom drama was nominated for three awards, including Best Television Series, and stars Jennifer Aniston and Reese Witherspoon received dual nominations for Best Actress in a Television Series - Drama.
During his opening monologue, notoriously snarky host Ricky Gervais initially commended the show, calling it a "superb drama about the importance of dignity and doing the right thing."
The audience agreed in uproarious applause, not realizing Gervais had yet to finish his sentence
"...Made by a company that runs sweatshops in China," he said.
My take: Could have been worse, coming from Gervais.
UPDATE: Here's Cook in the audience, waiting for the punchline...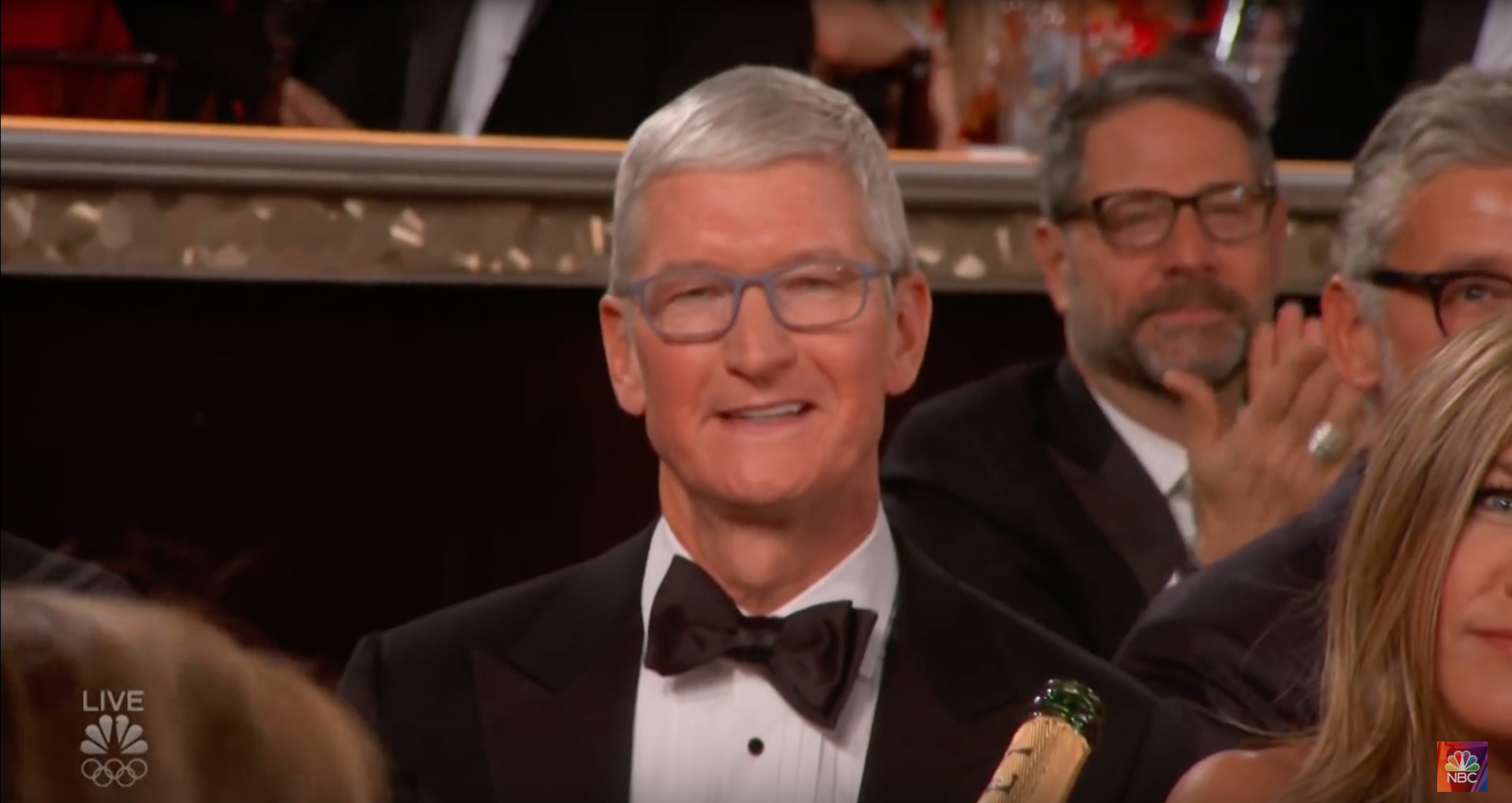 And here's the monologue, with bombs bleeped out...