Apple closed at $300.35 Thursday, putting 90% of the analysts who cover the stock underwater.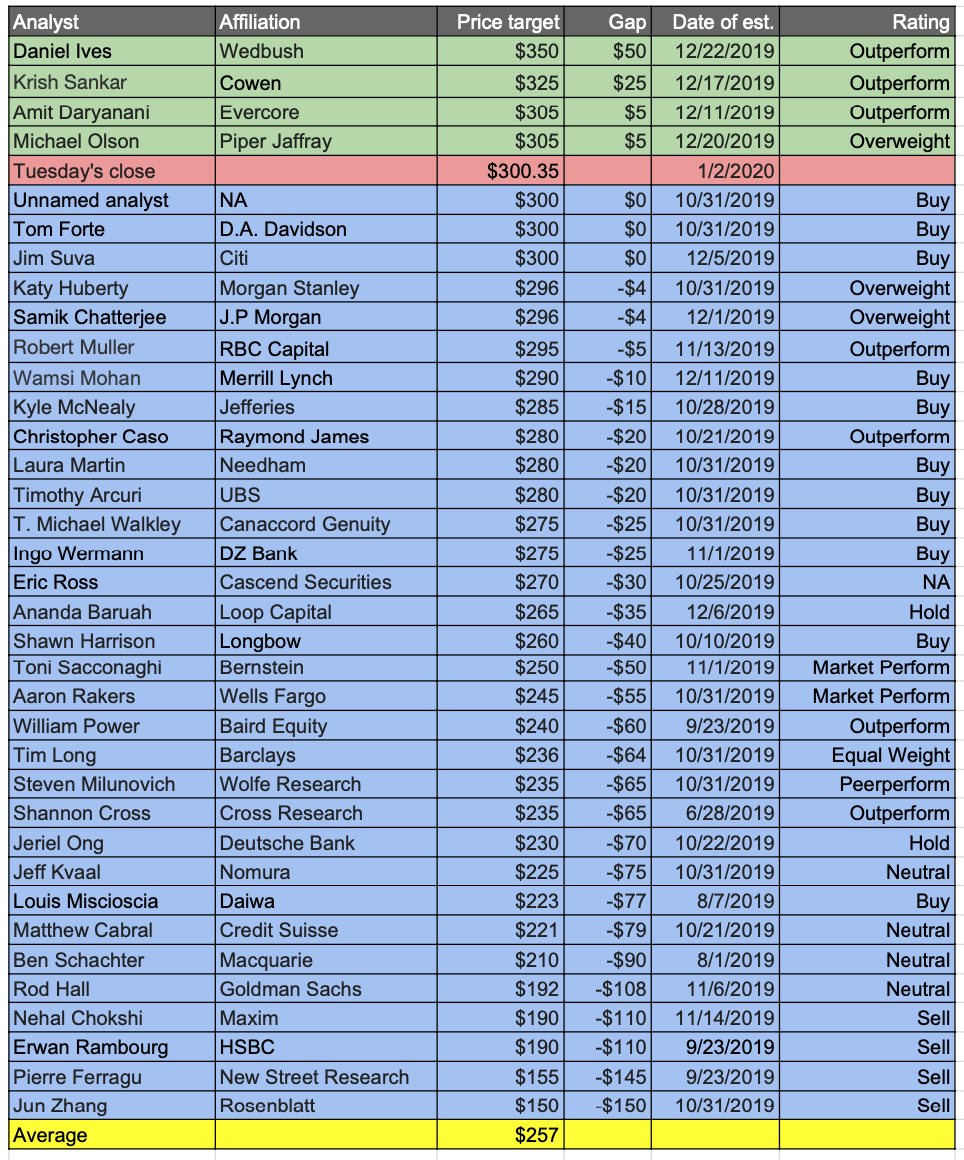 Found in a finance chat room:
Bet BSU: This is a squeeze of the funds who are underweight Apple. This could go on for 2 weeks. They probably need to buy about 650 million shares to fix their problem. Just sit quietly. They're doing all of the heavy lifting. 🙂
My take: Bet's guess is as good as mine. What I can say with confidence is that this is the most pathetic set of price targets I've ever seen.