"You can only hold a beach ball underwater for so long." — Friend-of-the-blog Joseph Bland
Below: My full list of Apple price targets—now with gap between target and closing price—as accurate and up-to-date* as I can make it. Corrections appreciated.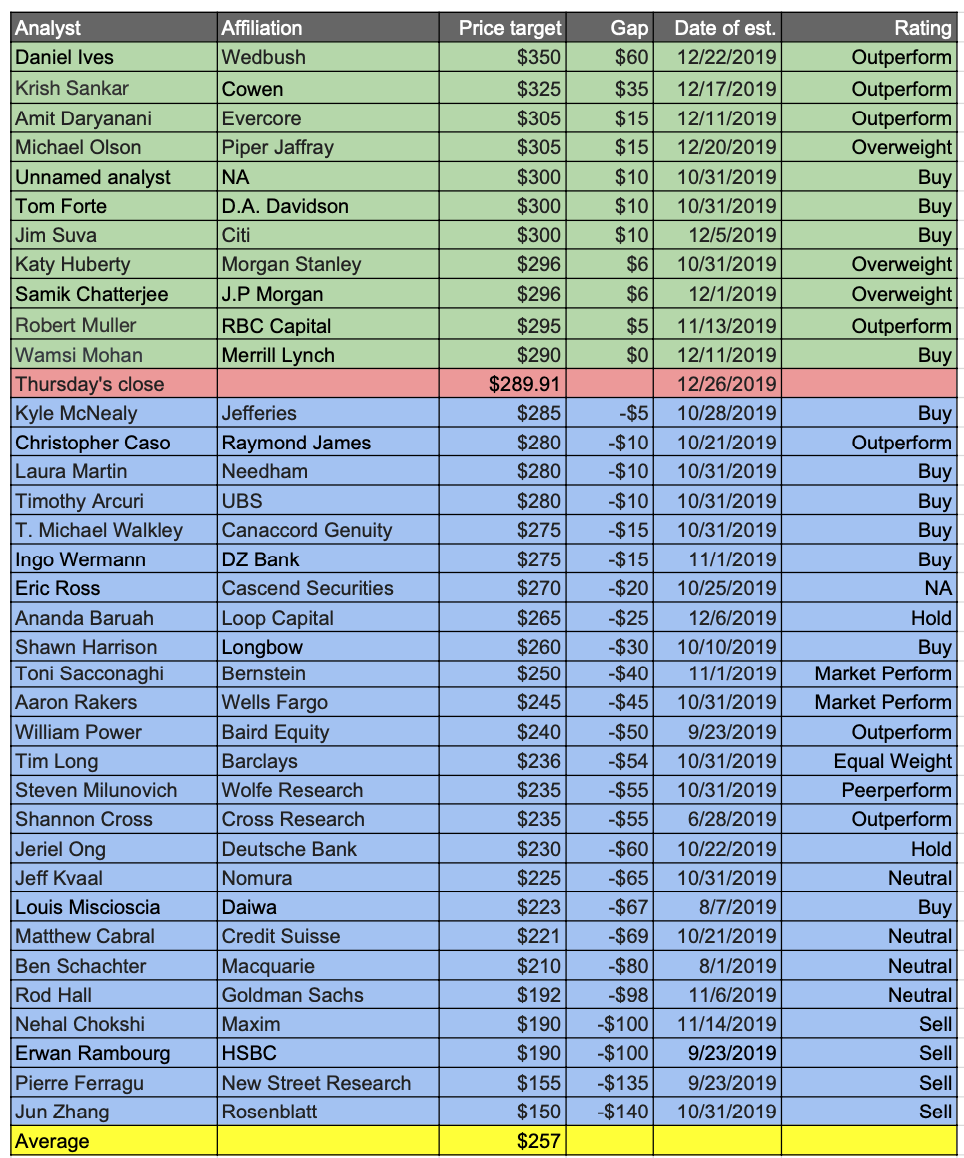 Click to enlarge. *I rely on TipRanks ($) for the estimates of an analyst who shall remain nameless (long story).
My take: Pressure has got to be building on the analysts at the bottom of the list, the guys holding on to targets that are $100 or more underwater. In my experience, the bottom dwellers will either make dramatic adjustments a few weeks before earnings or get out of the game altogether.