In retrospect, says analyst Katy Huberty, June's sharp slowdown was a blip, not a trend.
Last month, Huberty drew our attention to a sharp drop in Chinese App Store revenue growth at the end of the June quarter—from May's plus 18.9% to June's 4.7%.—a drop she attributed to trade war tensions.
Now she's changed her tune.
In a note to clients that landed on my desktop Wednesday, Huberty published the chart below showing a 15% pop in App Store growth. The real reason for June's slowdown, she now says, was "tougher year-over-year comparisons and fewer game license approvals."
Cue the chart: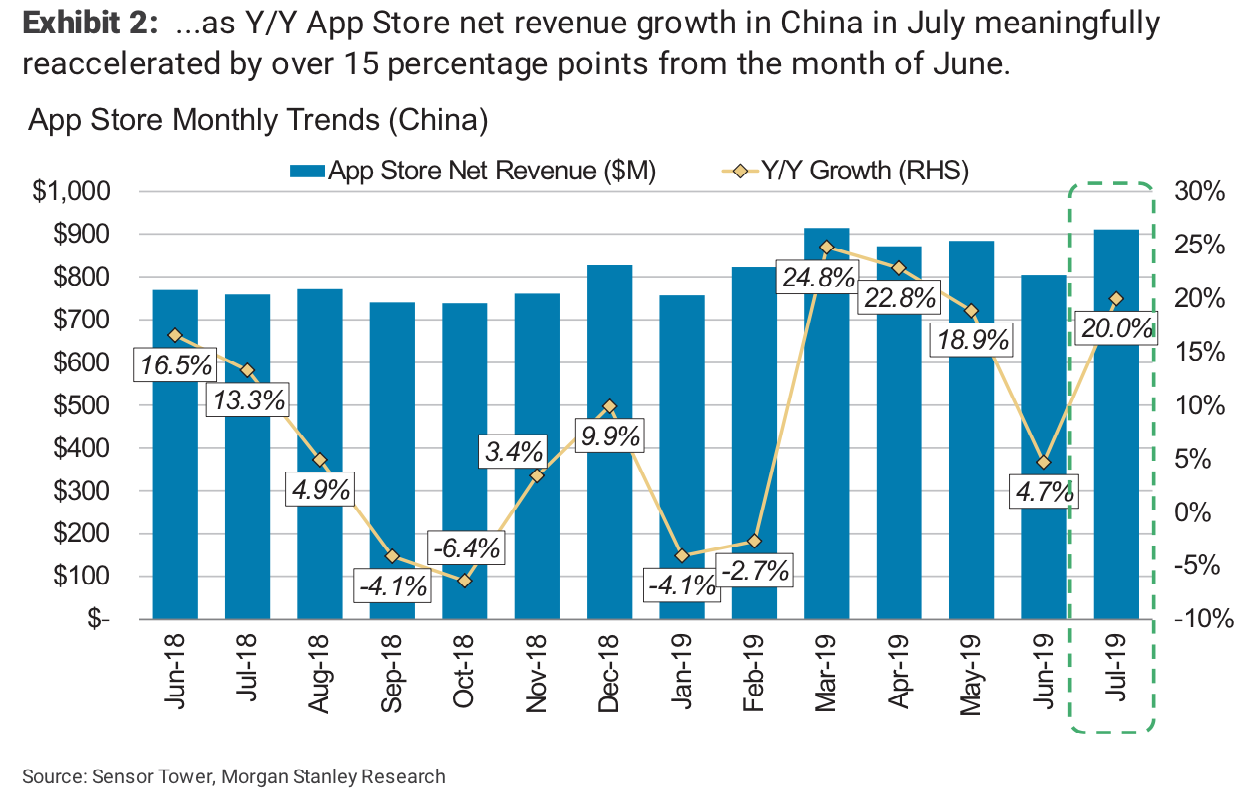 My take: According to Huberty, June's China numbers pulled worldwide App Store revenue growth down 4 points, from 18.2% year over year to 14.2%. She's getting her data from SensorTower. Garbage in garbage out? No offense.