But analyst Jun Zhang, an Apple bear since last Fall, left his Street-low $150 price target intact. How much lower could he go?
From a note to clients that landed on my desktop Monday: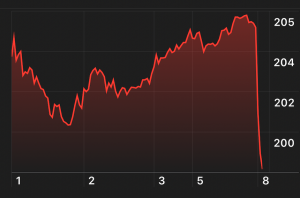 We believe there is less reward for owning Apple stock after the recent stock rebound from stock buybacks and stable second quarter guidance. We do not think Apple is a short (the company has plenty of cash and a meaningful stock buy back program), however, we believe Apple will face fundamental deterioration over the next 6-12 months. We downgrade Apple from Neutral to Sell and maintain our $150 price target.
Adding to our Sell thesis, we believe new iPhone sales will be disappointing, iPad sales growth will slow in the second half of 2019, other product sales growth, such as the HomePod, AirPod and iWatch, may not be meaningful to support total revenue growth.
After strong service revenue growth over the last 4-6 quarters and the launch of Apple Music and news, we believe service revenue growth will also decelerate.
Lowers rating to Sell from Neutral, maintains $150 price target. 
My take: Zheng has been sitting on the bottom of the pond for so long (see below) that the reaction in premarket trading strikes me as pretty dumb. See, for example, Marketwatch's Apple stock falls after Rosenblatt downgrades to sell.
Below: Friday's price target spreadsheet.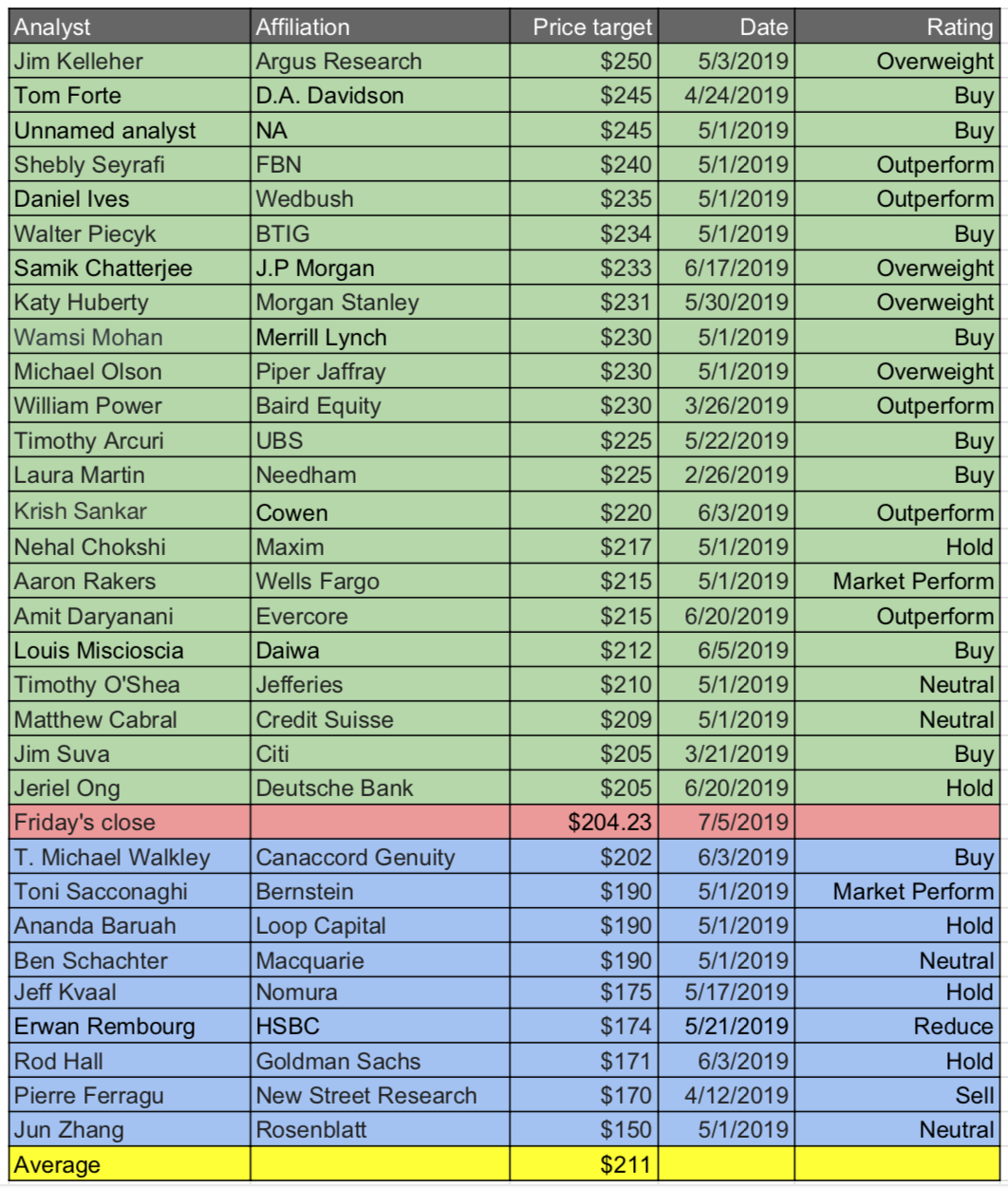 Click to enlarge.